Updates
Thanksgiving Turkey and all the Fixings
Posted 11/09/2018 by SAY Volunteer Services
Thanksgiving is upon us and we have so much to be thankful for here at SAY! This includes YOU - our wonderful Meal Train volunteers. The holidays can be challenging times for our young people. Part of our goal this holiday season is to make sure each and every one of them knows they are special and they are cared for. Please join us in this mission by providing a full Thanksgiving feast for the young people in our Dream Center Short Term Shelter. SAY will be providing two frozen turkeys! They can be picked up from the Dream Center on November 15 between 5pm and 7pm. Please prepare them in whichever way reflects your own traditions. In addition, we ask you please prepare your favorite side dishes. Some suggestions are: mashed potatoes, vegetables, cranberry sauce, yams, bread rolls, or green bean casserole. Please bring all food in dishware that does not need to be returned. We will provide all plates, eating utensils and serving utensils. For drop off assistance please call housing at (707) 387-4072. The administration building will not be open, please drive to the back of the Dream Center where the garden is and call the housing number. A staff member will gladly meet you outside and offer assistance. *Please fill out the food safety agreement once you sign up*: https://www.surveymonkey.com/r/699NMNJ If you have any questions, please don't hesitate to call Korin Holda (707) 544-3299 Ext. 249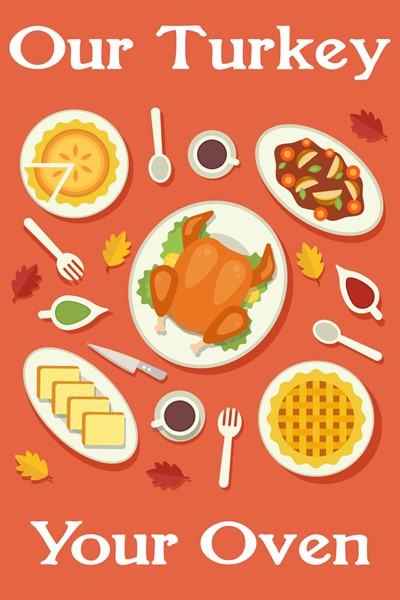 Share
---
SAY Meal Train: Winter Shelter!
Posted 11/02/2018 by SAY Volunteer Services
Hello to all our amazing Meal Train Volunteers! We are so appreciative of every single one of you! With the winter season about to kick off, SAY will be opening up our Emergency Winter Shelter here at the Dream Center. This means that young people who are living out in the elements will have a warm place to sleep this winter. With that we want to make sure they get a warm, hearty meals in their bells each night. We respectfully want to change our request from a meal for 15 people to 20 people. Thank you so much for all of the time and generosity that goes into being a Meal Train Volunteer.
Share
---
SAY meal train DELIVERY LOCATION UPDATE
Posted 12/01/2017 by SAY Volunteer Services
Greetings! You are receiving this email because you have either signed up to make a meal in the past or are signed up to make a meal in the future! A small announcement from our team: We are changing the meal train delivery location. From today forward, all meals should be delivered to the Dream Center located at 2447 Summerfield Dr. in Santa Rosa. If you are delivering a meal on the weekend, please pay close attention to the instructions below: WEEKDAY DONATION: Enter the main lobby (next to Ceres Cafe) and place your donation on the table next to the reception desk. Please remember to fill out a donation receipt and leave the yellow slip for our records. Additionally, as we head into the colder months, our youth are ever more in need of a hot, home cooked meal. Please consider participating in our Meal Train at least once a month, and encourage your friends and family to get involved with SAY! Please let us know if you have any questions. Thank you again for your time and donation! Korin Holda Development Coordinator 707.544.3299 x249 korin.holda@saysc.org
Share
---