Everything you need to organize meals.
Learn more about the features of Meal Train.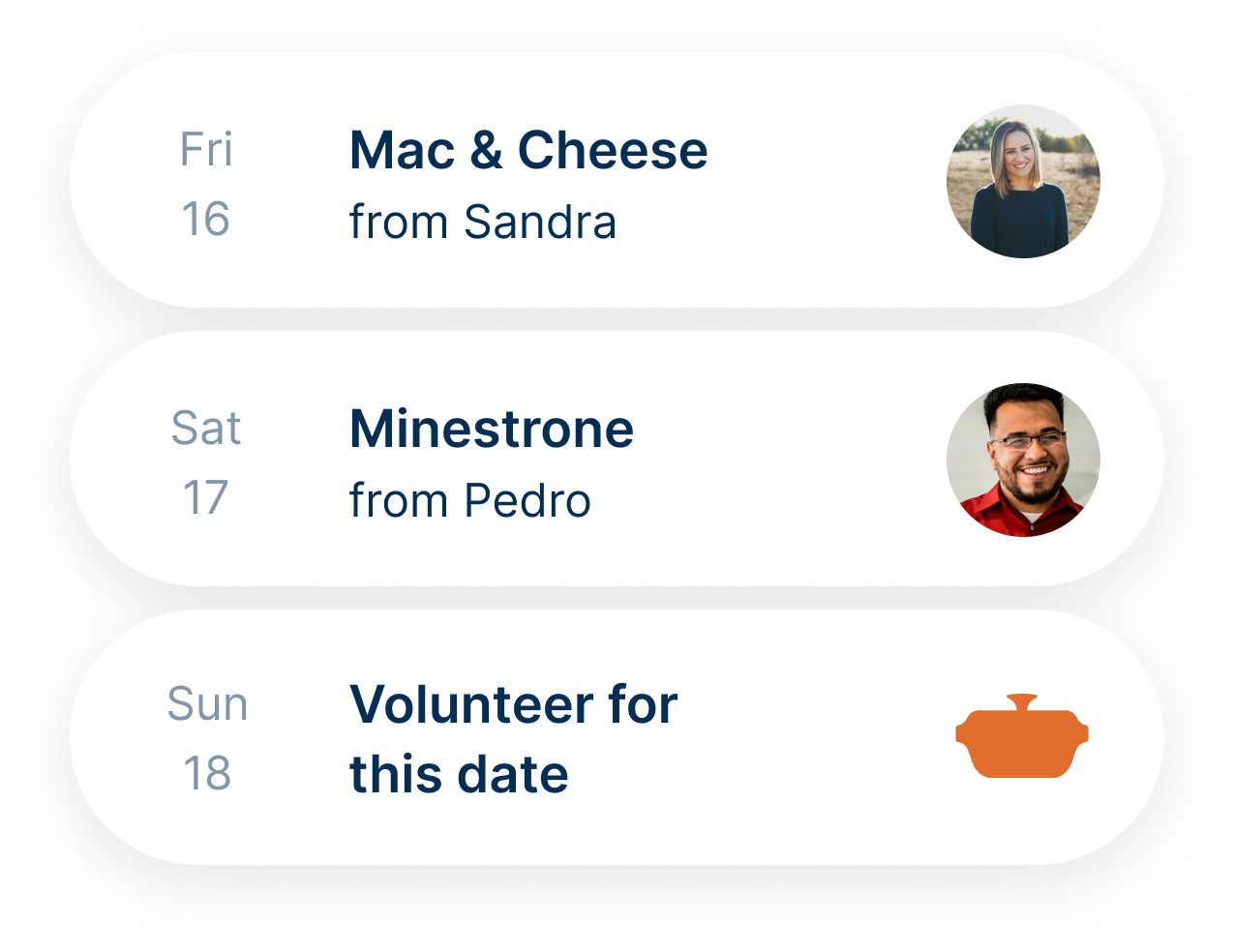 Information in one shared place
Answers questions for volunteers such as: What do they like? Do they have any allergies? What have they already had?
Private pages
We respect that some big life events are sensitive and personal. Meal Train pages are private by default and must be shared via a private link.
Easy to use for everyone
Our site is easy to use for those of all tech skill levels so everyone can easily participate while reducing questions for organizers.
Alternatives to making a meal
Don't have time to cook a meal or live far away? We've got you covered. You can still provide support through a gift card or donation.
Need more support than one meal a day?
By upgrading to a Meal Train Plus page you can schedule multiple meals per day, childcare, errands, rides, dog walking, and more. Enable on any Meal Train page for $10.
Features
Interactive Meal Calendar

See recipient information and volunteer in one shared place.

Gift Cards & Donation Fund

Don't have time to cook a meal? You can still show your support.

Updates & Photos

Keep your friends and family in the loop.

Quick Set-Up

Easy page set up and invitations to increase participation.

Fully Customizable

Post updates with photos, specify meal preferences, allergies, favorite restaurants, and more.

Email Notifications

Email reminders at 1 week and 1 day before. Confirmation and cancellation email notifications.

Easily Invite Others

Invitations via email, Facebook, Instagram, text, posters, and more.

Edit at Any Time

Ability to book dates for others. Add new dates to calendar at any time.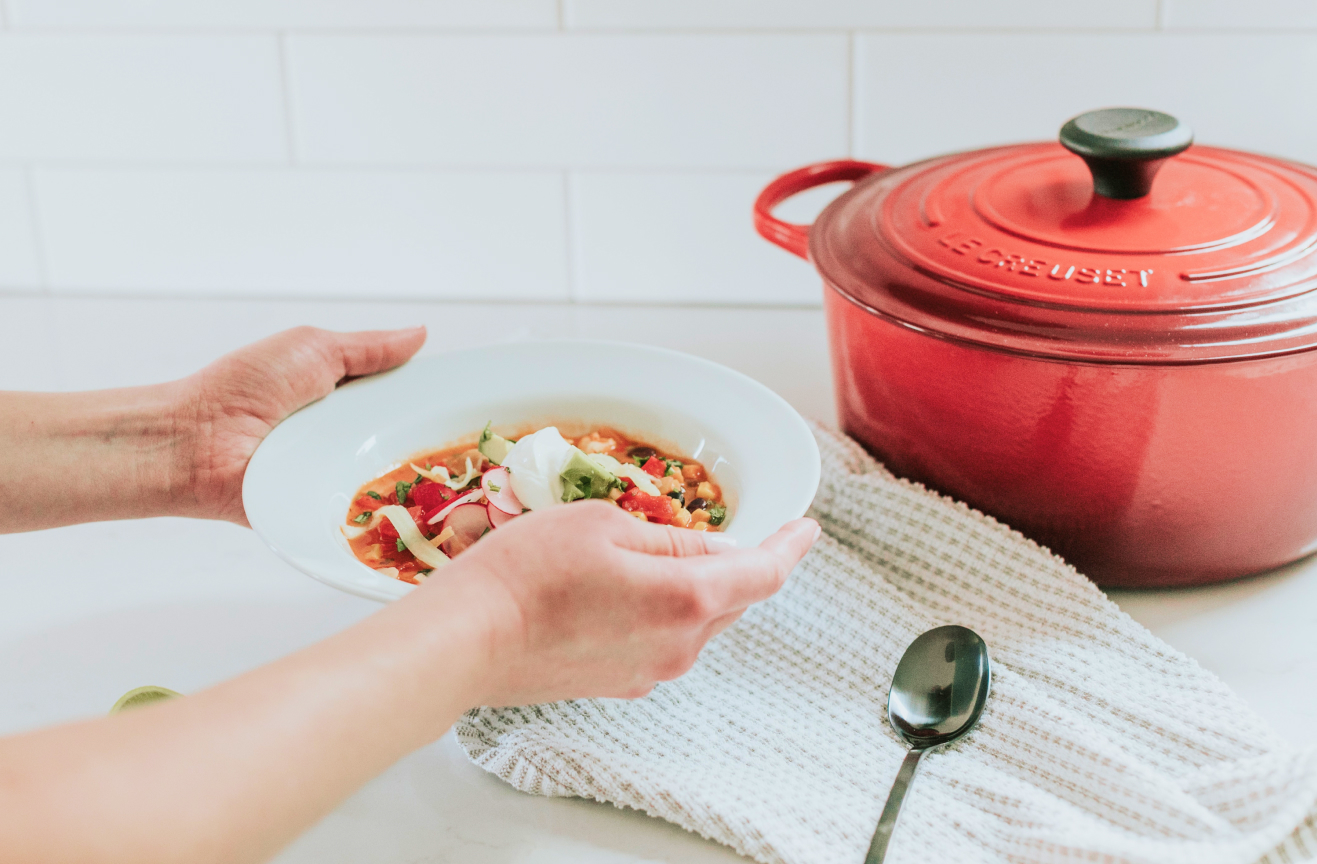 Start organizing a Meal Train page.
Create a free Meal Train page for someone.