Meal Train Pro
For Groups and Organizations, a more powerful way to organize
---
ORGANIZE & SAVE
Organize an unlimited number of Meal Train Plus events for one low monthly cost.
Upgrade an unlimited number of classic Meal Trains to Meal Train Plus.
All events created are advertisement free for you and all your participants.

AGGREGATE & CUSTOMIZE
Simplify participation with a Group welcome page Example: mealtrain.com/crossroad
Share all Pro benefits with up to 10 administrators in your group.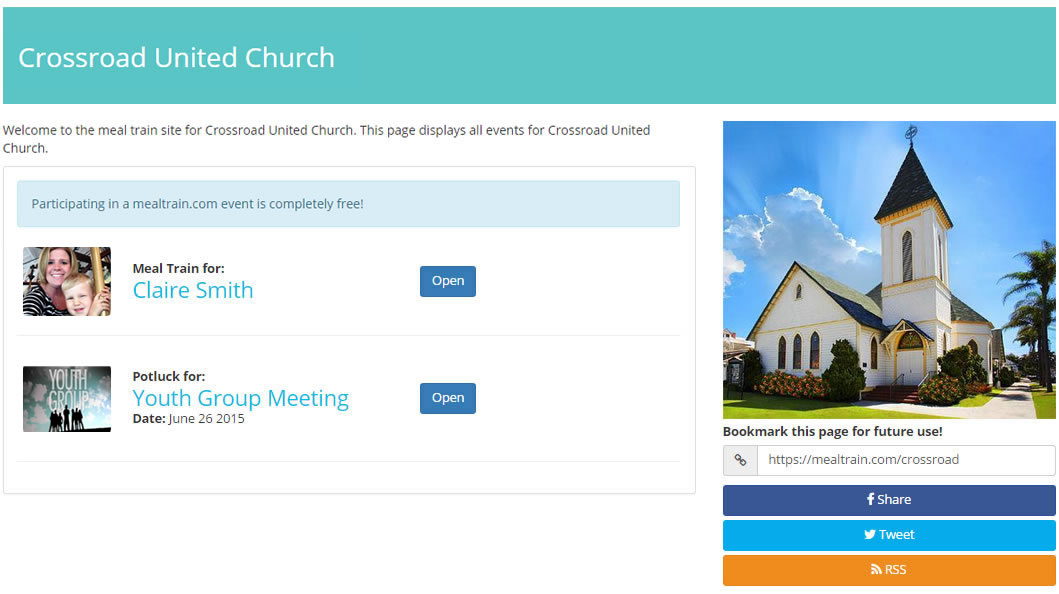 RSS ENABLED
Easily link a feed of all your group's meal train events to your wordpress site or website.
SIMPLIFIED PAYMENTS
Price: $15 per month
Automatic monthly billing. Cancel anytime
Questions? Prefer an annual invoice?
contact@mealtrain.com