Meal Train Pro
For Groups and Organizations, a more powerful way to organize
---
ORGANIZE & SAVE
Organize an unlimited number of Meal Train Plus events for one low monthly cost.
Credits can be used for creation of new or upgrades to Meal Train Plus.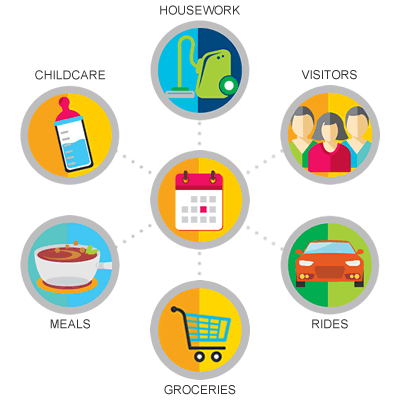 AGGREGATE & CUSTOMIZE
Group welcome page for all group organized events.
Customize your group web address. Example: mealtrain.com/crossroad
Simplify participation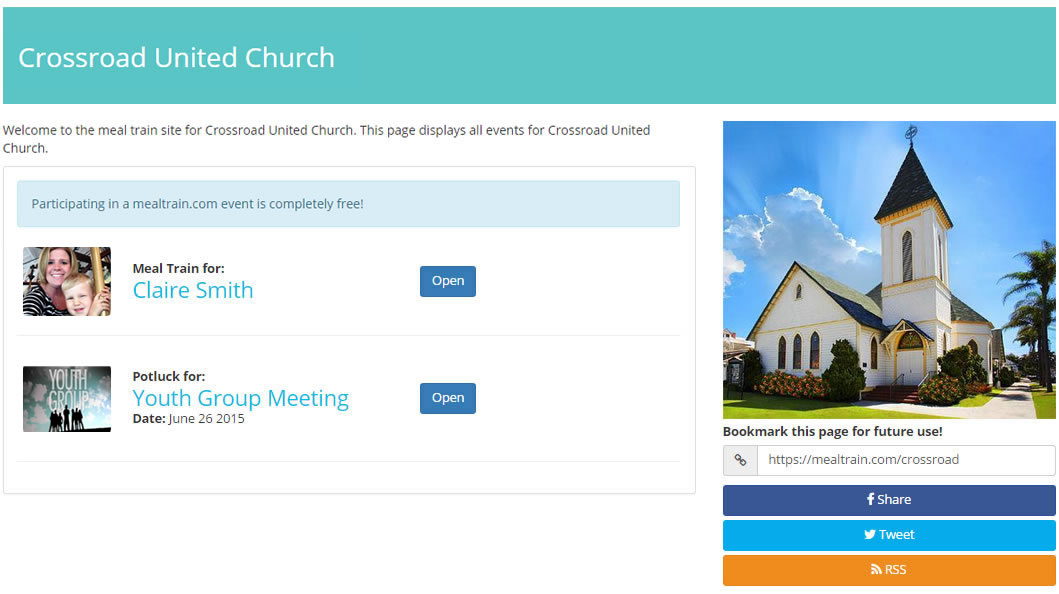 RSS ENABLED
Easily link a feed of all your group's meal train events to your wordpress site or website.
SIMPLIFIED PAYMENTS
Price: $15 per month
Automatic monthly billing. Cancel anytime
Questions? Prefer an annual invoice?
contact@mealtrain.com