My Upcoming Help
Here's what you've signed up for. Please view instructions for information about delivery time, drop-off location, preferences, special instructions, and more.
Meal Train
®

for The Miller Family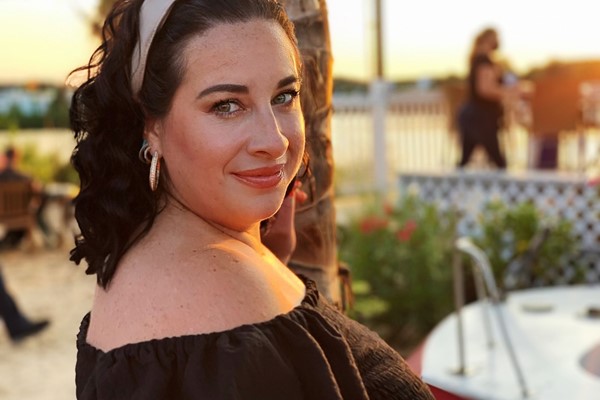 Meal Train
®

for The Miller Family
Recipient Info
Recipient Info
Allergy or Dietary Restriction
Allergic to shellfish/seafood
Preferred Drop-Off Time
5PM - 6:30PM
People to Cook For
2 Adults, 4 Kids
Favorite Meals or Restaurants
Restaurants: Chic-Fil-A, Culvers, Chipotle, Mexican Food, Chinese (China-Inn North), Olive Garden. Home-cooked Meals: Chicken & Rice, Ribs, Chicken & Vegetables, Roast.
Special Instructions
Please contact Mya & Jeremy Miller to coordinated drop-off and for further questions/details.
Donations
Donations for The Miller Family
Donations for The Miller Family
The North Holland Staff
North Holland family is praying and thinking about the Miller family!
The North Holland Family
North Holland Staff are thinking and praying for your family!
Deborah and Robert
Our thoughts and prayers are with the Miller family
Bryan
Sending love and prayer during this difficult time, family!
Chris
For the Miller Family
Bobbilyn Bruursema
You all are in my thoughts and prayers.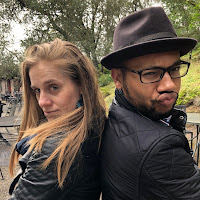 Phillip Mariner and Amy Mastromonaco
Thinking and praying for the Miller, Orellana, and extended families during this difficult time.
Paul & Sharae Coleman
"It is well"
Anne
Praying for you all daily!
Amina
Praying for Angie to come through this and fully recover in the name of Jesus! Love you all so much and hope this helps with meals and what ever you need. ❤️
Chad and Jodi, Brandi and Braxton, Naomi Brandt
We're praying for you Angie, Jeremy and family.
Jake & Leah Bareman & Keagan,Savanah,&Jaxson
Continuously praying and thinking of you Angie and your entire family! God has you in his arms ❤️
VALERIE WELLING
PRAYING FOR ANGELA, JEREMY AND THE WHOLE FAMILY
De'Shon and Judi
We are praying for your family!
Tina Sutton
Sending everyone peace and strength
Makenzie
Sending love and healing. Praying everyday for beautiful Angela and amazing Miller family
Duriel and Shannon Cohen
Love you all and praying for you!!
Nelly Mercado
From all the way in La Grange IL, we are praying for Mrs Miller & her beautiful. I was made aware of this situation by my daughter Gisselle B. She ask we keep you in our prayers. Heavenly Father, giver of life and health: Comfort and relieve your sick servant, and give your power of healing to those who minister to her needs, that she may be strengthened in her weakness in Jesus Christ our Lord we pray Amen. God is good!
The Gilberts
We are continuing to pray for Angela to make a full recovery and for comfort for her family during this time! Love and hugs - Andrew, Sarah, Elli, M&M
Kellie Szymanski
Love you guys and am praying for you.
Crown Motors
We love you, Miller family! The entire Crown team is lifting you up in prayer.
Damian and April Carson
Sending our prayers and love.
Simon & Michelle Maldonado
We love you guys and are praying for Angie every day 🙏 ❤️
Amy Vierling
Brain surgery is a long recovery, don't give up, it will get better every month during recovery and can continue to get better for years. God is good!
Krystal Knoll
Prayers to everyone! 🥰
Liz and Bart
We are praying 🙏🏽 in agreement for complete healing for Angie! We love y'all!
Holder Estate and Trust
We love you...Your Family is in our hearts and on our minds. She will prevail...
Jeremy James
Love you guys🙏🏾
Dottie Scott
The Power Of Faith, Prayer & L💓VE
Crystal and Manly McIlwain
Praying for the Miller family! You got this Team Mills!! ❤️
Sajuana pena
Olga birds mother would like to donate for angies family
Ruth Burge
Continued prayers for Angie and family. ❤️
Olga bird
Prayers for angie!
Liz Gossard
Sending love and prayers Aunt Liz Uncle David
Sean and Megan
Your family continues to be in our prayers. May God continue to be with Angie.
Melinda Bird
❤️pouring prayers over Angie continuously through the day. Sending positive thoughts good vibes and hugs to you all❤️
Danielle and Makala Yost
We are thinking about you all! ❤️
Dan & Burnetta Robinson
Praying for Angie and the whole family.
Marissa Castillo and Cole Kaiser
We pray Angela has a full recovery. God bless your family and give them and Angela strength in this trying time.
Tim McGovern
I wish you all the best and will keep you in my prayers.
Theresa Filarowicz
Sending prayers and love ❤️
Jennifer
Sending love & prayers
Give a Gift Card
Provide a meal gift card for The Miller Family .
Calendar
Volunteer to provide help.