My Upcoming Help
Here's what you've signed up for. Please view instructions for information about delivery time, drop-off location, preferences, special instructions, and more.
Meal Train
®

for TOWNSEND FAMILY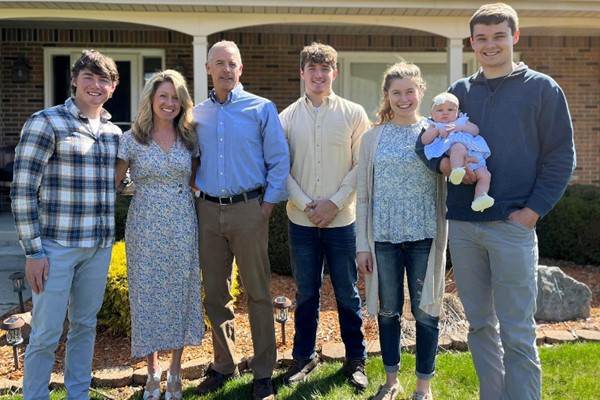 Meal Train
®

for TOWNSEND FAMILY
Recipient Info
Recipient Info
Preferred Drop-Off Time
5:00-6:00 PM
People to Cook For
6 Adults
Favorite Meals or Restaurants
ITALIAN,PIZZA, GREEK,MEXICAN,CHINESE
Special Instructions
LEAVE AT FRONT DOOR
Donations
Donations for TOWNSEND FAMILY
Donations for TOWNSEND FAMILY
Jim and Joanne Krampits
Our sincere condolences and Gods blessings to you all
Gina (Carlesimo) Hensley
I'm so sorry for your loss. God called another angel hime.
Brenna Christenberry (Garner)
Deborah Van Havel
Our thoughts and prayers are with Sweet Calli and her friends and family. She will always be dear to my heart. You did alot in your short life and I feel very proud to have grown up with you.
Roz DiGiuseppe
Heartfelt prayers 🙏🏽❤️
Julia Reno
Praying for you & your family.
Sandy Kosztowny
Words cannot express the loss u r feeling. Just know my heart love and prayers r with u always
Laura
It's not much but hope it helps. So sorry for your loss
Kim Broski
Sending love and prayers, We are so so sorry.
Patti and Bob Shinn
Our hearts are broken. Do not hesitate to reach out if we can help in anyway.
Beth Willing
We are thinking of you all and praying for comfort during this time.
Kolakovich Family
Your family is in our thoughts and prayers
Tracey Goline
I'm praying that God has his arms wrapped around you all. I'm praying for comfort, strength & healing.
Leslie Slanec
Thinking and praying for you all
Give a Gift Card
Provide a meal gift card for TOWNSEND FAMILY.
Meal Calendar
Volunteer to provide a meal.
Updates
No updates yet
Check back later for updates