My Upcoming Help
Here's what you've signed up for. Please view instructions for information about delivery time, drop-off location, preferences, special instructions, and more.
Meal Train
®

for The Jarboes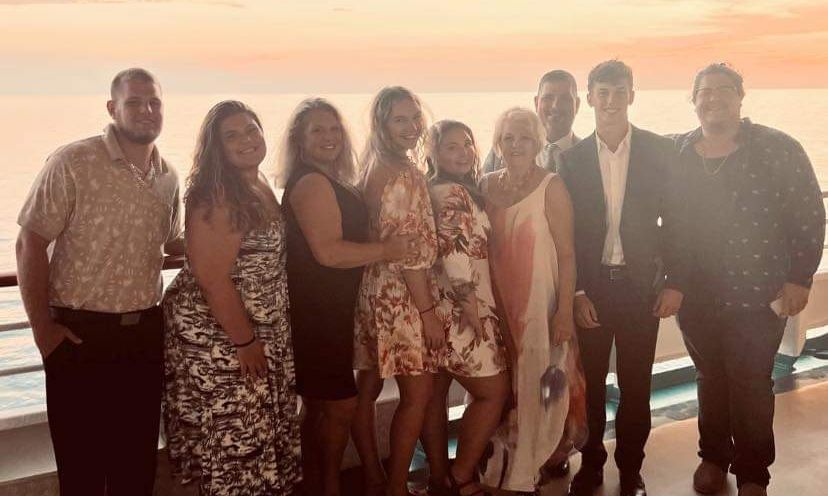 Meal Train
®

for The Jarboes
Recipient Info
Recipient Info
Allergy or Dietary Restriction
Peanuts
Meal Drop-Off Location
12119 Streambed Dr
Riverview FL 33579
View Map
People to Cook For
6 Adults
Least Favorite Meals
Lasagna
Special Instructions
All meals can now be dropped off at the Jarboes in Triple Creek Subdivision 12119 Streambed Dr
Donations for The Jarboes
Ben and Ann Wolfe
Continuing to pray you through this time of grief.
Sofia Duenas
Thinking of you.
Scott and Cindy Whitaker
We love you all.
The DiTinno's
So sorry for your loss
The Houles
We continue to lift you and your family up to the Great Healer of broken hearts. May God comfort you in the days, weeks and months to come.
Carl & Lisa Scott
Lisa and family we will be praying for you continually.
Ann Pupjak
Heartfelt condolences to you all🙏💔
Cecil Peck and Kelly Acheson
We are sorry for your loss
Debbie Christian, Candy Russell, Teresa Cleveland
Lisa and Family. You are in our prayers. We consider y'all family. The Bell sisters
Sandra Halligan
Lisa and family. I am so for your loss. We are never ready for such a loss. Love Aunt Sandra
Pat and Jerry Bracewell
Prayers will continue as you and your family work through this very difficult time. I am so glad I got to spend 8 days with all of you. Billy loved his family so much. He loved the opportunity to have his 3 children all together for the vacation and of course getting to spend time with you, Lisa. Love Aunt Pat
Deon & Tiffany Williams
You all are in our thoughts and prayers
The Lowe Family
We are so incredibly sorry for your loss. Our deepest thoughts and condolences to you and your family.
Donna Maggiacomo
This donation is from the Maggiacomo and Stanford families
Latonya Thomas
We are praying for ya'll.
Korte Family
Sent with love & prayers
Kim Townsend/ Belle Parido
Prayers for your family during this difficult time.
Dawn Thomas
I love you all and am so sorry for what you attack all going through.
Give a Gift Card
Provide a meal gift card for The Jarboes.
Meal Calendar
Volunteer to provide a meal.