My Upcoming Help
Here's what you've signed up for. Please view instructions for information about delivery time, drop-off location, preferences, special instructions, and more.
Meal Train
®

for The Sojkowski Family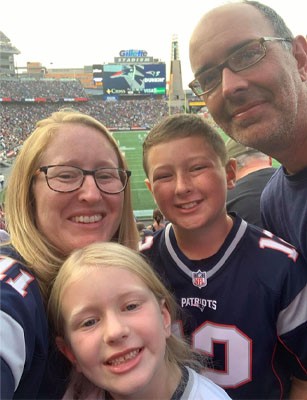 Meal Train
®

for The Sojkowski Family
Recipient Info
Recipient Info
Allergy or Dietary Restriction
None
Meal Drop-Off Location
10 Moriah Drive
Westerly RI
401-623-1624 - Steve
View Map
People to Cook For
2 Adults, 2 Kids
Favorite Meals or Restaurants
Food for breakfast, lunch, and dinner. Snacks Drinks - bottled water, milk, coffee, etc Frozen dishes/casseroles are welcome as well! Ham, steak, chicken, chicken marsala, shepherd's pie, meatloaf, pulled pork, corned beef, hot dogs, pasta and meatballs, penne vodka, mac n' cheese, most vegetables, mashed potatoes. **Maya loves shrimp, salmon, scallops, and most other fish. **Jeffrey is not a seafood fan :) **No known food allergies.
Special Instructions
We are so grateful for your help! Deliveries can be made at any time, we just ask that you're considerate of the family's need for space/time to heal. There will be coolers left on the front porch - please leave all food, drinks, groceries, etc. where the cooler is located - no need to knock ... no visitors at this time unless decided on with the family directly.
Donations
Donations for The Sojkowski Family
Give a Gift Card
Provide a meal gift card for The Sojkowski Family.
Calendar
Volunteer to provide help.