My Upcoming Help
Here's what you've signed up for. Please view instructions for information about delivery time, drop-off location, preferences, special instructions, and more.
Meal Train
®

for Kal Oakes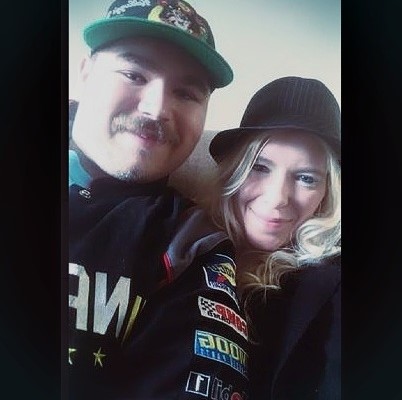 Meal Train
®

for Kal Oakes
Recipient Info
Recipient Info
Allergy or Dietary Restriction
Allergy to shellfish.
Preferred Drop-Off Time
5pm-6:30pm
People to Cook For
3 Adults
Favorite Meals or Restaurants
Favorite restaurants are Roosters, Texas Roadhouse, McAllister's, Pizza Hut and Galvins! Any of the "usual."
Special Instructions
You will be cooking for three adults. They like pasta, chicken, burgers, potatoes....pretty basic stuff and they like "just about everything." Only food allergy is shellfish! Please call 859-230-5998 to receive the location for drop off and any special instructions if they aren't home during the window you wish to deliver.
Donations for Kal Oakes
Chris Snapp
Stephen you're missed at work, take care of yourself and get better soon.
Karen Reiter
Hope you continue feeling better and getting stronger. Advance Auto misses you!
Tye Schureman
Praying for you guys
Jeanie & Jerry Schureman
Praying for you all
The Biggs Family
Thinking of you all!
Georgetown Baseball Club
Much Love ❤
Jeff Hill
God is good. All the time.
The Short Family
Thinking of your family and hope you find strength with each new day.
Rioux
We hope you feel better soon, Stephen.
Julie & Jayden Walker
Praying your family.
Lyndsay Divine & Luke Colvin
Praying for you guys!
James, Leslie, Tyler, & Kolt Sammons
A.W. Hamilton
Sending prayers
Mike & Karen Korb
Prayers with and for Oakesie's family. I challenge all Public Safety members and all past players of any sport to step up to the plate for this family.
Brad, Michelle, & Micah McClave
Josh Roby
We are thinking of you and your family. Thanks for all you do!
Sarah, Michael and Malachi
Praying for you guys.
Brian Oakes
Love you guys.
Joe & Melissa Logan
Prayers!
Alissa Kirby
Prayers for healing! Thank you for your support to our local athletes and community!
Jason Oakes
Love you, praying for you all!
Amy Staats
Your family is in our prayers!
Billy Sargent
Continue prayers!!🙏🙏🙏
Kennedy Harmon
God Bless!
Anne Ward Humphrey
Continuing to Pray
Jessica And Travis Jones
Continued prayers for your son
Bonnie Oliver
Prayers for your family
Derek Varney
Prayers for a speedy recovery, and for your family Kal..
Janet and Jim McClanahan
Thinking of you all. Jim and Janet Mcclanahan
Steve Schureman
Praying for you all
The Ogle Family
Continued prayers as you navigate through this difficult time.
Dorine Wright
Keeping you all in my prayers.
Tara Helton
Prayers to your family
Jason, Linda, Max, Charlie Berry
Prayers for you all
Jerry, Vicki & Brooke Miller
Prayers
Ally Nowlin
We are praying for your family!
Carlos H. Cracraft
I will include the Oakes family in my morning prayers.
Tim & April Cooper, Trace Willhoite
April Carwile
Thinking of you guys!!
The Truitt Family
Sending prayers to your family
Christina Gurney
Thinking of your family.
Jack, Susan, Taylor, and Reagan Reid
🙏🏼
Cindy, Tony and Cam Hill
Thinking of you guys!!
The Portwood Family
Continued prayers for all
Bob Aube
Get well, Stephen
Elaine B Fitzgerald
Keeping you upheld in prayer.
Chris Bellevue
Hope this helps in some small way. Your family is in our prayers.
Lucy Dawes
It's not much, but I am thinking of you, Kal and your family. I spent a lot of time in the hospital with my son when he was growing up and into adulthood. I'm sending you thoughts and prayers.
Shannon Wheeler
Thinking of you all
Trisha Mullins
Many prayers for quick healing
Give a Gift Card
Provide a meal gift card for Kal Oakes.
Meal Calendar
Volunteer to provide a meal.