Updates
Round 1 Complete
Posted 09/18/2020 by Rachel Terzak
Round 1 Chemo done ✅ I am thankful for you Stephanie Sassano 🌸 for taking me today and stepping in at the last minute. Thank you for the calls, texts, and messenges, and flowers Katie Gouldin 💋each one is helpful and uplifting. The next week will be a roller coaster as the side effects set in and each positive message is something I am able to refer back to in the harder moments. A prayer for all of those who came before me, and for those that will follow. Take the good meds, eat the cake, dance (aka twerk for the 20 and younger crowd yes Luke and Grace that includes you), meditate, juice, live each day to your fullest, tomorrow is never promised.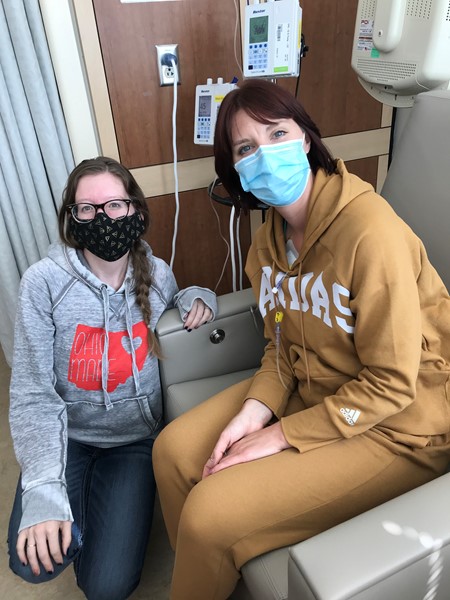 Share
---
Port Surgery & Chemo
Posted 09/09/2020 by Rachel Terzak
Good morning and Happy Hump Day everyone! The last couple of weeks have been so wonderful, I have been able to hold Gavin and Dillon and cuddle them again and get back into normal routines like giving them baths and walking to our local park to play outside. I now relish bath nights! In some ways I am appreciative that this experience occurred, then again sometimes not LOL! Expanders are for the birds for the record girls. I started physical and occupational therapy a few weeks ago and through two very talented therapist at Ohio Living Breckenridge Village I have regained about 90% rotation in the lymph node removal arm. If I ever questioned the power of meditation and healing in the past, I am a believer now! On Monday 9/14/2020 I will be having surgery to have a chemotherapy port placed into my chest that will be used over the next five months to infuse the chemo drugs. This is a device that will go under the skin and inserts a catheter into a large vein near the heart. On Friday 9/18/2020 I will be receiving my first chemo treatment, and likely not going to need my dear friend and hairdresser for the next year :) I am going to update the Meal Train Calendar as we are going to request meals the first week following each treatment for the family. COVID is certainly making everyone's lives more complicated in this world and has directly impacted so many people. I will be in quarantine before and following each treatment for the next five months since chemo kills your immune system. I am thankful for so many people that have come forward to help us and donate time and funds to help with medical bills so that we can continue to take an aggressive approach and ensure a higher survival rate, thank you to all of you. With Love, and a good healthy/sarcastic sense of humor Rachel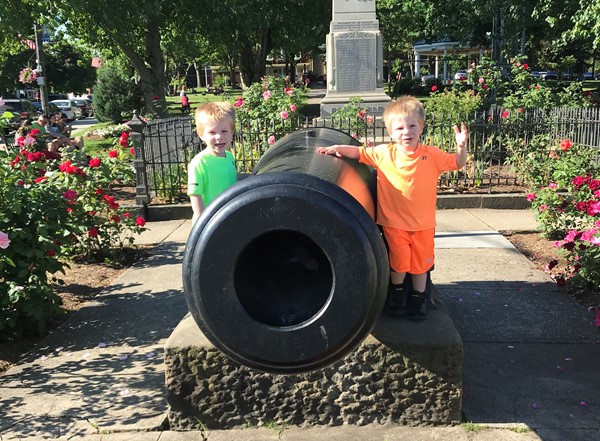 Share
---
Treatments and Prep
Posted 08/24/2020 by Rachel Terzak
Hello everyone! 💞🌸 Last week we received the chemotherapy schedule. My first session will be on 9/18/2020. I will be having a minor surgical procedure to have a port placed on 9/14/2020 which is a device that is inserted under the skin below the clavicle bone and is used do blood draws and infusions. Thankfully I think scars are sexy 😂🤣 I will have four rounds of chemo, one round every 21 days. The first week following each chemo session will be the weeks that are a little tough. So I will be posting for meals for the family on those weeks. I think we may also need some hands on help with kiddos until I'm back to normal speed. A special thanks to my Aunts that came in week two of recovery from surgery. To Aunt Mary Beth, Patty, and Becky thank you for all of your time and energy helping our family. Your love and care mean so much to me and I pray one day I can be there for each of you for good life events and tough ones. We also had hands on help with Gavin and Dillon through Stephanie, my mom, and dad. Giving me time to rest and heal. Without all of the family help we have had through this journey I am certain this mountain would seem a bit taller. My new set is healing well and looking fabulous! So we updated my hair with help from my friend Jessica in preparation for the next part which will include buzzing the hair down together with the boys once it starts to come out. I hope everyone has a great week and stay healthy, wear a mask if not for you, for someone you love. If you have preventative care you have put off such as annual testing, get it done. Women under 40 are not annual tested for breast cancer. I am 34, without the mammogram I requested I would not have made it to 40. Trust your intuition when you know something is not right and ask for care. With love 💕 Rachel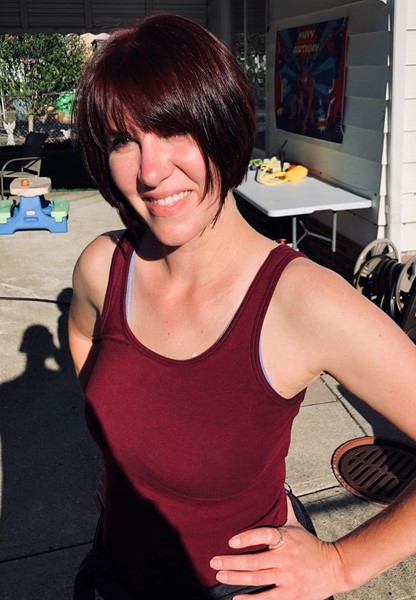 Share
---
Next Step, Chemo
Posted 08/18/2020 by Rachel Terzak
Hello Friends, Family, and Neighbors, On Friday evening we received the test scores back and my medical team is recommending chemotherapy. I am still recovering from the double mastectomy but healing continues and the left side has improved. We will meet with the team on Wednesday to discuss a port placement and and a start date for chemotherapy. I have plenty of funny fake boob jokes but can't seem to find any funny chemo ones to throw in here for our readers. If you find some send them my way 😘 I am grateful for so many blessings along this interesting journey. For the village that has sent support of all kinds or given their time to help us we are eternally grateful. 🙏🏻 Gavin and Dillon remain resilient and remain my driving force daily. With Love, Rachel
Share
---
Marathon
Posted 08/07/2020 by Rachel Terzak
Hello everyone! When I began this journey I was hoping for a surgery, recovery, and to move on from this experience and part of life's journey. For all the athletes and sports fans that will read this, I was hoping for a "sprint." It will be a marathon, so now it's time for a mind set shift. I am feeling well considering I am less then two weeks post operation, I am going for daily walks followed by juicing, and healthy meals with rest. I have had enormous support from family, friends, and neighbors. There is certainly no possible way I would be in such great condition if it were not for the love and support from some of the most amazing people near and far. Thank you, from every ounce of love in my body and soul, thank you all. My right breast is healing well and looks beautiful, if I do so say myself LOL. Let's have some fun here people! On Wednesday I met with both of my surgeons and oncologist. I received such great news, the cancer has not spread! God is good! The plastic surgeon's office was also able to pull out two of the four drainage tubes that are located in my sides near my ribs. This was another win, yay! I hope to have the other two removed on Monday. Step 1: My left breast is having some challenges so send your prayers it continues to heal well and we can move forward with filling the expander. Then I will have a second less invasive operation to remove the expanders and insert the implants and any reconstruction that is needed likely in 3-6 months. Step 2: I learned some new information, I need to have a Onco Test which will determine whether or not chemotherapy will be beneficial. I have to wait two weeks for these results and should know on 8/19/2020. If I do need chemotherapy I will receive 4 rounds every 3 weeks. We might need some scarves here girls, and I'm thinking fake eyelashes to go with them. Step 3: Shut down or remove my ovaries to stop estrogen production, I have a choice of shots every month for 5 years or surgery. I have elected to start with shots initially since I am already going through two surgeries in 6 months. Once I am healed and fully recovered I will have my ovaries laparoscopically removed. This will send me into menopause, we are going to need some fans and ice here people! Step 4: Take Tamoxifen for 10 years. There are some side effects with this drug if you care to google, or just have a glass of wine for me since I am not drinking...yeah have the wine. That was a lot to read, enough with the novel go do something fun for me! With love, Rachel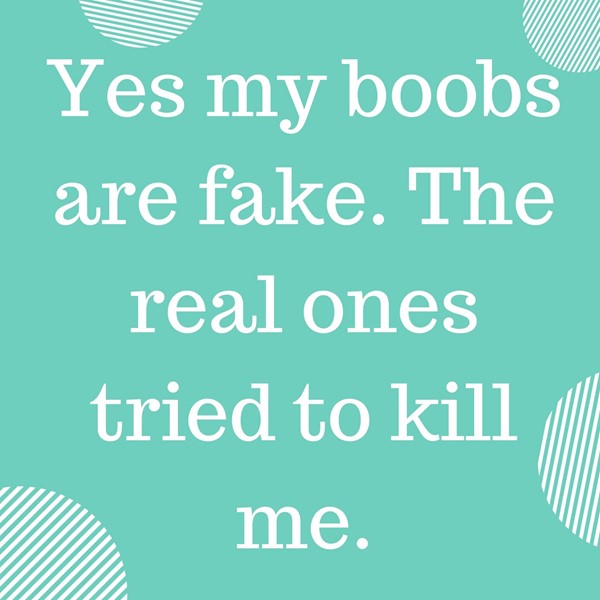 Share
---
Good Day
Posted 08/02/2020 by Rachel Terzak
I have never once questioned "why me" through out this journey, I trust the process and I believe in the serenity prayer and I believe in God's plan.🌸 I also believe in Percocet. 😂 Prior to surgery I changed my lifestyle incrementally. I moved to a plant based diet with pescatarian proteins. I began intense abdominal work outs because I knew my abs would help me immensely since I would not have much use of my arms post surgery. I had already been doing HIIT training and the day before surgery I ran two miles because as I was told I wouldn't be able to run for 6 weeks. (I'm still questioning that one 😂). I started juicing, 🥬🍋🥕🍌and I thoroughly enjoyed all of these changes. I felt better and stronger, almost as strong as when I had played college sports. 🌸 Gavin and Dillon really like juicing with me too, it's fun! I can report today I feel good, and the support from friends and family have been incredible. I pray I can one day repay all of the help we have received. I know that people also have their own lives and challenges they are experiencing and those are equally important. 💋 I wanted to take a few minutes to thank my mother and father, we could not be going down this path without you. I think Jayne Bode Pandy did 3 loads of laundry yesterday in about 20 minutes. 😂 They stayed with us, cooked, cleaned, played with the boys, juiced for me, and stayed on top of my medications. I was sent home with 6 medications and a stubbornness to walk immediately following surgery. 🏃‍♀️ My Aunt Becky came to aide me this week and made organic chicken noodle soup, and organized my fridge and kitchen appliance chore. For anyone that knows me well this made me smile because these are things that drive me nuts when not correctly. 💋 My dear friend Stephanie Sassano came to visit yesterday and today and took the boys out for fresh air so Jon could help me shower and rebanadage me. 🌸👧 I can't wait to be at all of your moments in the future, you are one of the best women I know. The healing looks good, we have some concerns about the left side healing properly so I am asking for prayers to continue to heal well without infections. Wednesday are the follow up appointments with both surgeons and my oncologist. I pray to have some of the drains removed at that time. I believe looking at the output 3/4 will be removed. We will learn at that time about medications and chemotherapy, as well as the follow up surgery.
Share
---
Post Operation
Posted 07/28/2020 by Rachel Terzak
Good morning everyone, surgery went well and the preliminary tests do not show any spread of cancer. 🙏🏻👍🏻🌸We are awaiting final results and a meeting with the oncologist next week to determine next steps. This could include chemo and/or oral medication the most common form is Tomoxifin. Three lymph nodes were removed for biopsy. That location is the most sore/painful, which is normal and to be expected. It does hurt. I have 4 drains in and a wound vac, the wound vac is rather bulky but should help me heal more quickly. The surgeons did have to place expanders which will need to be removed surgically and require a second operation in 3 to 6 months. It will be less invasive then this operation. 🌸 I went for a walk this morning after eating 4 eggs and some spinach, Jon is a good cook 💜 thank you to everyone for the prayers and well wishes. Love, Rachel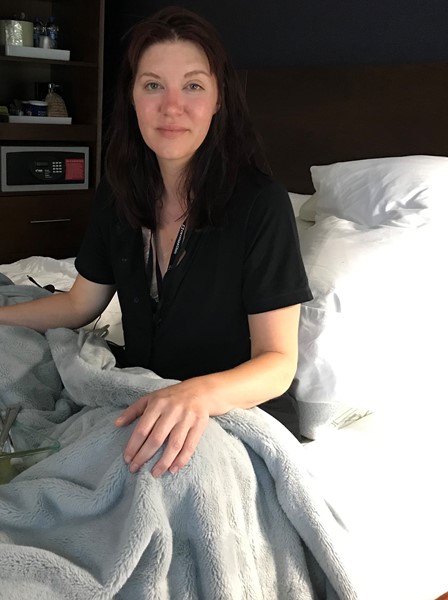 Share
---