Updates
Happy 2021! Meals Needed for Camp Mni Luzahan
Posted Jan 5, 2021 by Camp Mniluzahan
Hi friends! We hope you had a wonderful holiday. With the holidays coming to an end, we're at a higher need for meals for our campers at Camp Mni Luzahan! Thankyou for your massive support throughout; we hope you're able to contribute and cook another delicious meal. We have plenty of openings this week that we want to fill in order to feed our relatives! Here is the link to sign up https://mealtrain.com/3gkgd1 Thankyou & Happy New Year!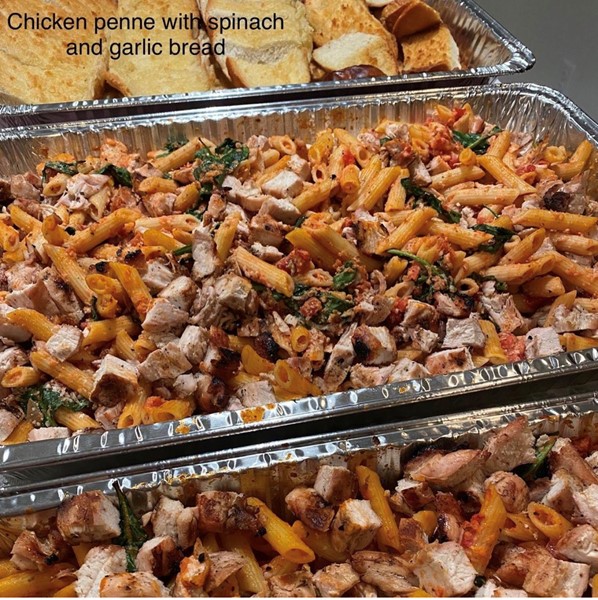 Share
---
Inviting you to offer a meal!
Posted Dec 12, 2020 by Camp Mniluzahan
Hello Community — Many opportunities are available on this month's calendar to provide nourishing meals for relatives at Camp Mniluzahan. We invite you to schedule a dinner, or a breakfast or lunch during the Holiday season! Immediate openings are available on — Tuesday, December 26 Thursday, December 27 Tuesday, December 29 Wednesday, December 30 Please take a look and organize within your circles to sign up where you are able! We are so grateful for your many contributions. Wopila! Thank you❤️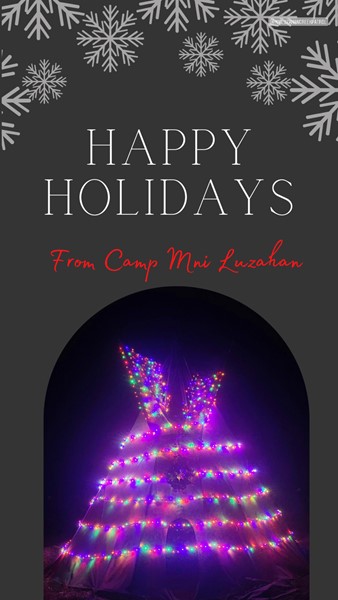 Share
---
Greetings to you!
Posted Nov 23, 2020 by Camp Mniluzahan
Greetings relatives, If you are near Mniluzahan otunwahe (the settlement of rapid city), we invite you to sign up to offer a meal. There are opportunities tomorrow evening, Tuesday Nov. 24th, and all of next week. We are deeply grateful for all of the meals and monetary donations you have extended to us. Thank you for your generosity and commitment. Your offerings of care and solidarity are sustaining us—pilamayapi.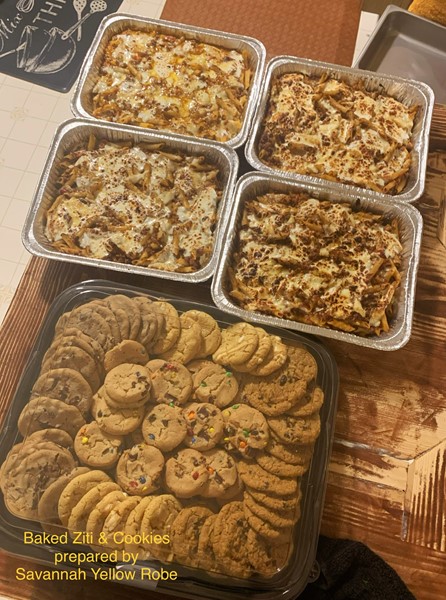 Share
---
Thank you all for your contributions!
Posted Nov 9, 2020 by Camp Mniluzahan
To our relatives and allies who have extended great care through Mealtrain: Camp Mniluzahan was established 23 days ago. Since then, your generous offers of time, energy, and resources have continued to sustain beloved relatives. Each day, your warm meals have nurtured relatives' bodies and spirits. We would like to share with you the appreciation relatives at Camp Mniluzahan hold for you: "When relatives would come to visit, my mom would put on fresh coffee and bring out crackers. If she knew they were coming, she'd have a hot meal ready too for them and we'd visit for hours. You cooks help us be good relatives, the delicious food you provide feeds all our bodies but even more helps make our camp a home. Thank you for all that you do." "Thank you all. The food is awesome and it takes the stress of worrying how we was gonna cook something hot so thank you. Thank you for making one less thing for us to do. I really appreciate it. You all are our ANGELS. 💖🙏" "The cooks have been amazing. The ability to cook for people you don't know and to obviously put their love and caring into the food is truly creating a healing environment. As a former submarine veteran, the meals were what kept us going, and the cooks are what has definitely kept us going. They are truly the unsung heroes of all of this." Your monetary donations have also helped to keep relatives nourished. Through your donations, we are reminded of the breadth of our community, and we are uplifted! This effort to offer community care can only be sustained through our collective commitment. We invite you to please schedule another meal on Mealtrain, and we ask you to consider inviting those in your circles to also schedule a meal and join the vital efforts at Camp Mniluzahan. From all of us at Camp Mniluzahan, we hold enormous gratitude for all you do and send to you our deepest thanks. ❤️
Share
---