My Upcoming Help
Here's what you've signed up for. Please view instructions for information about delivery time, drop-off location, preferences, special instructions, and more.
Meal Train
®

for Silver Cross Hospital Employees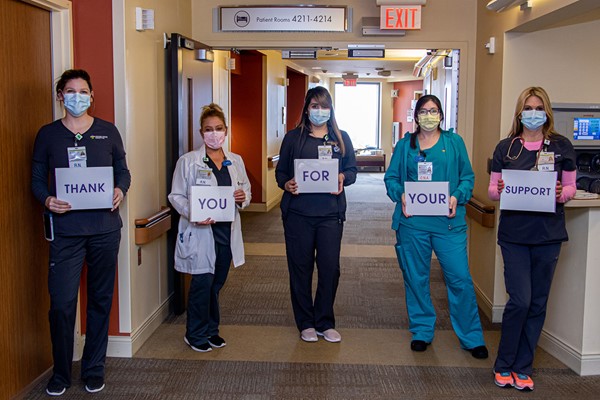 Meal Train
®

for Silver Cross Hospital Employees
350 Participants
ML

AM

AK

AP

AN

AI

+344
Recipient Info
Recipient Info
Allergy or Dietary Restriction
Some Gluten Free and Vegan options appreciated
Meal Drop-Off Location
1900 Silver Cross Blvd
New Lenox IL 60451
81530071058153007105
View Map
Preferred Drop-Off Time
11 am Lunch; 7 pm Dinner
People to Cook For
25 Adults
Favorite Meals or Restaurants
Restaurants located in Will County IL and willing to deliver to Silver Cross Hospital in New Lenox. All food MUST be individually packaged - no buffet style will be accepted.
Special Instructions
Meals must be prepared by a restaurant in good standing with the Department of Public Health. Unfortunately, we can not accept meal prepared in homes at this time. All meals should be packaged in individual servings. Please contact the Silver Cross Foundation Office at 815-300-7105 to coordinate delivery of food, quantity of meals needed and drop-off location. Thank you.
Donations
Donations for Silver Cross Hospital Employees
Give a Gift Card
Provide a meal gift card for Silver Cross Hospital Employees.
Calendar
Volunteer to provide help.
Updates
No updates yet
Check back later for updates