My Upcoming Help
Here's what you've signed up for. Please view instructions for information about delivery time, drop-off location, preferences, special instructions, and more.
Meal Train
®

for Safe Outdoor Space @ 13th Ave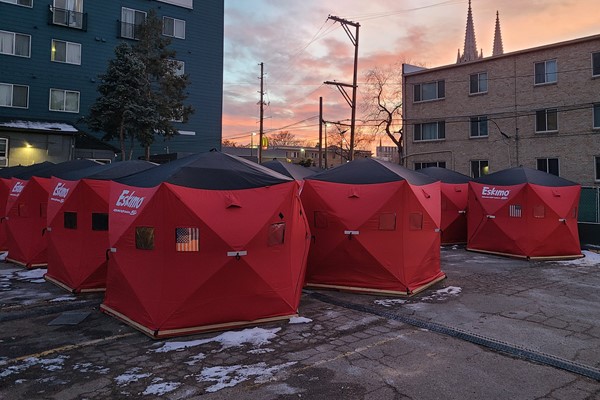 Meal Train
®

for Safe Outdoor Space @ 13th Ave
Recipient Info
Recipient Info
Preferred Drop-Off Time
Lunches between 12PM - 1 PM & Dinners between 5PM - 6PM
People to Cook For
70 Adults
Favorite Meals or Restaurants
Our community members love home-cooked meals. They always appreciate a meal served hot. They are not overly adventurous but love food beyond traditional fast food chains and pizza.
Least Favorite Meals
No vegetarian options are necessary.
Special Instructions
Thank you so much for providing a fresh, ready-to-eat meal for 60 people. Please deliver lunches between 12PM to 1 PM and dinners between 5PM to 6PM to the SOS location at 13th Ave SOS, 1530 13th Avenue, Denver, CO 80204. Please include disposable plates, serving utensils, individual utensils, napkins, and all needed supplies upon delivery. Please also include a complete list of ingredients for each dish. There are no cooking nor refrigeration facilities on site so plan accordingly. Please note: only three (3) volunteers are permitted on-site to serve. Please wear masks, bring sanitizer for yourself, practice social distancing, and be prepared to be screened for COVID19 to protect the neighbors we are serving. If you prefer to send a meal, please consider supporting one of Denver's local restaurants. Thank you SO MUCH for participating in the success of this community-supported pilot program to help keep all Denver's residents safe. Questions? Reach out to the 24/7 site phone 720-804-5268.
Donations
Donations for Safe Outdoor Space @ 13th Ave
Donations for Safe Outdoor Space @ 13th Ave
Gavin Callahan
Donation on behalf of Mr Zazvorka
Janet Johnson
"The joy you give to others is the joy that comes back to you." John Greenleaf Whittier
Pat Tomcho
This is a great project!
Give a Gift Card
Provide a meal gift card for Safe Outdoor Space @ 13th Ave.
Calendar
Volunteer to provide help.