Updates
The Home Stretch
Posted 04/26/2019 by Sweethome Teacup
I have a tattoo between my breasts. I got it in Thailand a year before my diagnosis. It is the image of a blue eye rising up out of a many petaled lotus resting within the frame of an upright triangle. It represents the all knowing eye arising from the heart of compassion and seeing all. Coincidentally while being configured for radiation the tip of the triangle and the dot at the bottom under the lotus flower matched perfectly with the green laser beams that cross my body and make the matrix that establishes my exact position for the high powered x-rays to pass through my breast killing any cells that might be cancerous or precancerous and not passing through anything else because this light, this energy, this magic is deadly. The lines and positioning must be perfect. Everyone in the room thinks that my tattoo is great. Some call it a foreshadowing, as if I knew and was planning for this moment a year ago while laying on a table in a small tattoo parlor in Chiang Mai. Some just think its convenient as I lay on this table in a windowless room in Portland, Oregon, offering myself up for attack. For me, the one comforting part while in the vault with chunky archaic looking x-ray machine parts orbiting around my torso is the reflective square surface where the invisible rays come out of. This mirror slowly crosses my body like the sun that rises in the east and sets in the west and I see the blue eye in the lotus gaze down upon me. The eye looks into the eye. I can also see the green laser lights criss crossing and matching up with the lines they draw on me each day when they ask me to hold my breath. They use a magic marker for this. (It is all about magic.) I stay still in the center and like planets around the sun these objects begin rotating around me with a flip of a switch and then they jolt to a stop. She says, "8.75" and the other one says, "clear." Once they have me all set in place, they scuttle out of the room and I am alone on the slab in the center. On the ceiling above me, there is a fake skylight. A bright blue sky with big puffy clouds and at the edge of the frame, the canopy of a tree with white flowers peaks over and on the other edge it is a grander tree like an oak or an alder with baby green leaves just being born suggesting Spring. My eyes deceive me and I see the clouds change and move like clouds do so slow and subtle that your not sure really what has changed. But it is just a picture on a ceiling in a basement with a bright light behind it. The radiation only takes a few minutes. Over the loudspeaker they tell me to take a deep breath in and hold my breath while it occurs. The only indication that it is happening is a beeping sound. I feel nothing. I see nothing. I just obey as they tell me when I can and can't breathe. Click whir bzzz, the radiation planets conveyer themselves over to the other side to assault me from behind. I watch the eye stare at me as it tracks across my body. My task is stay very still. That's all, but that's a lot. When one of radiologists walks back into the room I know it is safe and I can move. Until tomorrow. Every day I do this. I have one more week left. This radiation process is like a course in cultivating trauma in the body; I am splayed out like a scared dog on her back, holding my breath, and freezing all my movements while allowing an attack upon my body. I cried on the slab today. tear by tear slipped from the creases of my eyes along my temples and into my hair, but I did not move. My breast is angry, hot, red, and swollen. I am angry. There is so much excess heat in my body I want to explode, take off my skin, scream and kick. And today I really feel the heat! I had to do a double dose, one session at 6am and the other at 2. They have to keep the barrage at least 6 hours apart or statistically they find it does too much damage. It is evident that I am no longer an individual, just a statistic. We don't know if there are cancer cells floating around inside me, but this is the plan that I must follow because of the data, because of the cancer paradigm, because this is what we have decided to believe in. I speak with an arrogance I would not have if I was the young man that comes in next who I can tell is dealing with chemotherapy as well because of the tufts of soft hair in patches on his head which reveals the large indented scar from a recent surgery just behind his left ear. I am humbled by what I have witnessed, what I now am aware of. Truly, I was blessed by the slight brush I've had with this disease. My eyes have been opened wider. My capacity for compassion is greater. I bow to death with a new reverence. I bow to my health with a new dedication. I am still searching for my faith.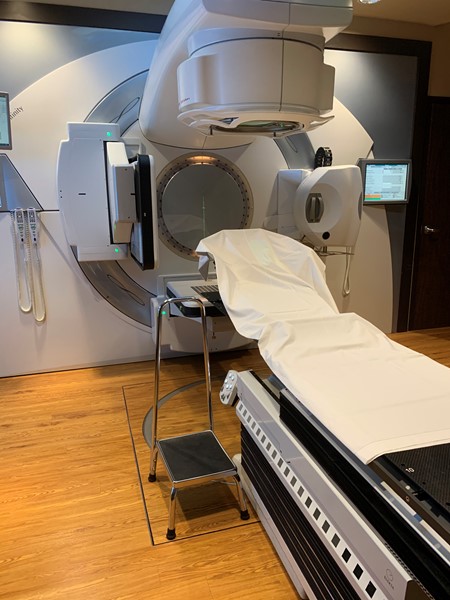 Share
---
Radiation blues
Posted 04/09/2019 by Sweethome Teacup
(Some of you may have read this IG/FB post, but I added and edited and feel compelled to share it here. I hope you enjoy. All my love to you!) I returned from Mexico last week and was supposed to begin radiation, but a dear friend died unexpectedly and I needed to drive up to Port Townsend to hold the family of folks that loved this beautiful artist, husband, father, friend, Jarrod Paul Bramson. My heart and love and healing vibes pour into that community and directly to his eternal partner, Emily Madden, who I love so deeply. To endure such a loss seems impossible. We find strength through Love and labour through these inconceivable events to be born again. It is beyond our understanding until we arrive on the other side. May Emily be held tenderly throughout this excruciating rite of passage. When I was driving away from Port Townsend, leaving the Hood Canal, an energy physically, forcefully, literally attempted to hold me back and keep me. I felt it in my stomach, in my throat. My insides churned and swelIed like the ocean before a storm and I almost pulled over and opened the car door to throw up on the side of the road. It took all of me to focus my attention in the direction forward. When I was driving over the Columbia River back into Portland my body started cough-crying, you know the kind, when something bigger than you needs to push and press itself out like a birth. I emptied my struggling face and its wild contortions into the rear view mirror as I drove over the long bridged highway. When I walked in through the door, words tumbled from my mouth into my human-empty, animal-filled house, "I want to go home, I want to go home!". I can't really grasp what is actually happening, but I do know that I am a part of an evolution of sorts, an alchemical body made up of everything and I must do my part, but in the moment, I was at a loss after such an intense 24 hours, so as the sun hung low on the crisp western horizon, I cruised over and fell into a pile of puppies my best friend is fostering. These fluffy, innocent, all-love puppies helped me feel okay. Returning to my place of the past, Port Townsend, where I lived embedded in that community for 20 years and then stayed away for 10, reignited a love and connection for a time and place that once was me and perhaps will be again... because, I'm sure you know, it's not a straight line. We circle and ascend and change perspective. We wake up to things that wait patiently for our eyes to open. We evolve. There is something I am working out in this lifetime. There is something you are working out. That's what growing means. But for now, I am here in Portland, about to head into radiation tomorrow and for a solid handful of days to come. Your kind thoughts are felt. I was told today by a friend that this is a part of my story. A part of my story. This is not the whole story. I must confess that there are times when my attachments are close to nothing and I see myself in the cherry blossoms and the wind, but I know that this is only a part of the story as well. This story is....to be continued....with love and learning, sweethome
Share
---
The Cat Scan Scat
Posted 03/21/2019 by Sweethome Teacup
Hello All, I am in beautiful Mexico, so this story is about a week out of date, but I meant to tell you about it in the last update and my thoughts took us in different directions. So here it is. I hope you enjoy. I am so grateful for this platform to share my writings. (Did you know, I want to be a writer when I grow up? ;)) The next step. Radiation. I am scared. I don't necessarily think radiation is the 'right' thing to do, or the 'wrong' thing to do. Time moves us forward with no regard for our indecision. I must make a choice. I recognize that whether right or wrong, this experience is a taste of an adventure that is inevitable and unavoidable. We all must meet death with a most intimate embrace. I am tender to the touch, confused continuously, in pain. The pain is like a liquid that drenches, flows, eddies throughout this vessel. It's ephemeral, yet indeed in the body. It's my heart that aches underneath those pliable ribs, spreading by the rivers of veins swollen with blood that run along the oceans of fascia, that heart that is gripped by my breathing lungs. And what is this water that empties from my eyes and drips off the line of my jaw? My skin is burned by the salt. I am an ocean on a deserted shore. Today meditation was hard... or was it easy? My mind was blank, staring into the flame, unmoving, just breathing, aware of the light overcoming darkness, no thoughts, though, empty and numb, I pondered if that's considered meditation. What do you say? Well I thought I'd tell you the cat scan story because inside the numb is a universe of sensation and infinite consciousness witnessing from the inside. Quite a paradox: the infinite is inside. So yeah, I got a cat scan the other day. I wasn't prepared. I thought I was coming in to ask more questions about getting radiation and make a final decision, but no, once you dip your toe in, Big Brother is behind you with a push and then splash, you're all in. So they shoveled me down the long windowless hallway, had me sign some papers, gave me a gown, and I just let it all happen. I mean, yes, I had decided to do the radiation in my head, but when my body was there and the doctors, technicians, and advisors surrounded me, it felt as if there never was a decision to be made in the first place. This was the only way. Feels a bit like trickery. My guide: a balding man with a sweet smile on his face, holding my paperwork in hand. He was the kind of guy who put his pointer finger on the center of his glasses when pushing them back towards the top of his nose. (I'm a one-hand-on-the-side kinda gal). I can't remember his name, but he walked me into the room they call 'the vault'. Walls, floor, and ceiling made of 3 feet of cement deep in the basement of a building made to accommodate the cancer machine, or would you call it a business? Problem solving is hard especially when just as many people benefit from the problem than suffer from it. Buildings just like this are littered around this country like confetti on New Years Eve, but we don't celebrate it. Radiation always happens under the earth, in hiding. Do you know how a Cat Scan works? You lay on a slab and get pushed into the hole of a gigantic metal donut that has an X-ray beam spinning around one part of your body. They collect all these images from many different angles. A computer uses this information to create a cross-sectional picture. Like a slice of bread, it shows a "slice" of the inside of your body. This process is repeated and you get a number of slices. The computer stacks these pieces one on top of the other. Like a puzzle, you start to see a detailed image of your organs, bones, and blood vessels. Sweet natured balding man explains what will happen, "We will line your body up just right and tattoo points around your chest in order to fine tune where exactly that ray of light will go." That ray of light will pop the cancer bubbles that might be floating around in this body that I feel so disconnected from. I have never perceived my body as anything but invincible. This is not familiar to me. Only a few months ago, that word, cancer, wasn't even in my vocabulary. I was fearlessly immortal. So he has me lay down on a board with my head at the entryway of the large donut shaped machine. There is a sheet underneath me. The room is so cold because this machine gets so very hot quickly that if they dont keep the atmosphere at a low temperature it could catch on fire and explode. There are red laser beams crossing this way and that over my torso. He tells me not to move. He tells me to be completely relaxed. He says "try to act like you're...." and then I say "Dead?" He says, "Uh, yeah." I say "it's hard." He says "I know." I say "I'll pretend I'm dead." He says, "yeah, okay." He's sweet. I like him. I'm laying on the sheet. He adjusts my dead body so they know where the direct hit needs to be. Christine comes in. She has a clipboard and glasses on. She doesn't look as old as she probably is because her hair is dyed black, but I can see the grey roots. She is also sweet. I like her. She knows how to work the machinery. It is evident that mood is more real than facts. The atmosphere is affected by our attitudes and offerings. The vault is more like a nest with these two kind and calming creatures. I am on my back looking up. My arms are lifted and holding bars above my head. I am literally baring my burden, tits all in the open, surrendering to this process and their eyes are on me. It is challenging to relax, but it is soothing to have them gaze down so intently, repeatedly placing the tip of a finger on my sternum at the base, then closer to my throat, then back to the base of my sternum, tipping their heads a bit to the left then to the right, pulling the cloth underneath me, touching my sides, reminding me to relax. With all that attention my body starts tingling and thin veins of warmth swim up my spine and throughout the continent of my being. I sigh and say, "I haven't felt this kind of attention for so long." They laugh. And while I say it feels so good Christine says, "doesn't it feel good?" We smile. Finally they think it's all good and the x's mark the spot. While laying on the slab naked from the waist up arms open like wings above my head showing my belly like a begging dog, I ask him, "Why is it that we do radiation to lower my chance of getting cancer, yet radiation causes cancer?" He says, "that's a very good question." I say, "thanks." I am proud of myself. He tells me, "The radiation kills the cancer cells. These mutated cells can not survive it, but any damage it does to your other cells will heal. Your healthy cells can heal." This makes me so happy to remember that most of my body is still mine and wants me to be here, wants to heal whatever is hurt. They both shuffle off to hide behind a wall for protection leaving me in the heart of what they fear, they leave me for playing dead. They flip some switches like OZ behind the curtain, and the conveyor belt I lay on jolts and begins its slow procession into the donut that spins and whirs. I focus on my slow deep breathing. My head tingles. I don't move. I get pulled further in. There's a whizzing humm spinning around me. I am the center. And it goes on. And I am all alone. They are behind the wall. There is something happening that I cannot see and I don't know when it will end. They didn't tell me that. An impulse begins to brew inside. I want to scream, wiggle, shake, but they told me not too. I want to please them, be the good student, so I don't move. All this energy begins to condense down into my pelvis. And then as I stare up into the beige metal that is only inches above me, I cannot focus on it so it looks like its a thousand miles away as well as painted on my eyeballs. I am lost in a sea of sensation, inside a vast beige universe and I realize that I might be building up to an orgasm. If I can't move it will all condense into the root center of my body and explode. My mouth will open and they will know. Holy Shit…. I'm gonna have an orgasm. How about them apples! (Side note: I had an orgasm while giving birth to my second child, so hell, let's add a CT Scan.) Well fortunately or unfortunately, I did not. My focus shifted when a voice came over the loudspeaker, "Now take a deep breath." So I did. In so many ways, relinquishing yourself to a system is strangely freeing. No struggle with choice anymore. "Hold that breath." The voice echoed. I held it, a bit desperately. They were taking an xray picture of the inside of my chest to see how far that damaging ray of light could be kept from my heart, my soft tender heart. When you inhale deeply, your expanding lungs are like to big mamas hugging the heart and keeping it safe from the cruel world. Their backs turned like a great wall of protection around that sacred source of life. They whisper, "We will protect you, dear heart." This is what scares me. What if my heart gets in the way? This is what makes me realize that faith is essential and I am not sure where mine is placed. Stepping into the future with confidence, one needs faith. I could tell you the rest of the story, how after they were done, he gave me pointers because I guess that desperate holding of the breath wasn't quite right or how they said it would all be okay and that they said they'll see me in April and have a good day. I could tell you about walking out of the building and watching the man in a wheelchair throw up in a bag because I guess the chemotherapy session didn't sit well with him, and the woman with the oxygen tank and the rail thin arms throwing her cigarette out on the ground and I stepped on it because it was still burning or I could tell you about the sunlight filtering through the still bare branches of the cherry trees and how the wind had the scent of spring resting upon it. And if I did tell you all those things I would still be caught in a quandary of questioning my faith, my beliefs, my destiny.
Share
---
I live for today
Posted 03/13/2019 by Sweethome Teacup
Hey there, It's been a bit since I have given an update and exactly a month to the day that I had the surgery. I am still healing from that and am fortunate to be heading to Mexico in a few days to teach a yoga retreat in a place that feels like home away from home. I will recover and rejuvenate in this small town on the Pacific Coast. I have been traveling to Yelapa for more than 7 years now. I look forward to feeling the return of something familiar, like the seasons do for our senses, Like a letter from an old friend does for the heart, like this pre-dawn morning does for my soul; a reunion of your inner self with the world. Reunions have a poignancy to them when dealing with cancer which has the ability to end this body and therefore no more reunions for sweethome….and it's true that I most likely will move through this and live a life free of cancer someday, but I recognize the taste of that which is inevitable and unavoidable. It forces you to ask 'How do I want to live?' 'How do I want to die?' I want to live for today. Today is the day I live. Each day has been full of a wide range of emotions; blanketed with numbness, or feeling exalted inspiration, or suffocating doom. Day to day it changes. This is a form of exercise, right? I will be stronger and more flexible on the other side. Overlooking the landscape from this viewpoint, I must traverse a month of radiation to get to the other side, everyday, Monday-Friday, for 4 weeks. My plan is to bike the 7 miles there and then, if I don't have the energy, I can throw my bike on the bus and be chauffeured back home while reading a book or knitting. I will teach my classes throughout the month and the only other responsibility will be nurturing my home. My home means my body, this amazing instrument that harbors consciousness and is a cauldron of alchemy. This home means my mind. I will lovingly continue the arduous training of this wild animal that I depend on. My home is this 1950's bungalow on this small bit of earth where I live in with animals and people I care for. Here on this little homestead in the northeast corner of Portland, Oregon I watch the sun rise and set. This is my location most of the time. This is where I can recognize the reunions that express the dance of life; the daffodils I planted with my mother years ago showing their faces again, the planting of seeds in the greenhouse I built with a friend two springs ago, the hawk and those harassing crows doing their 'winter is over' dance. Spring is always full of such jubilee, such rebirth. I thought I was going to write to you about my experience having a cat scan, but we were led here and I am so glad. I live for today and it has begun well with you. Thank you. I have added a bunch of dates on the calendar if you want to sign up and help. I would be grateful for your company and kindness. There is an option to donate money as well, and that is so helpful at this time. This has been a catalytic event for me and the energy of money can support this metamorphosis and opportunity as well as relieving stress and anxiety. I will tell you the cat scan story tomorrow, perhaps. It's a good one. Much love to you all. ~sweethome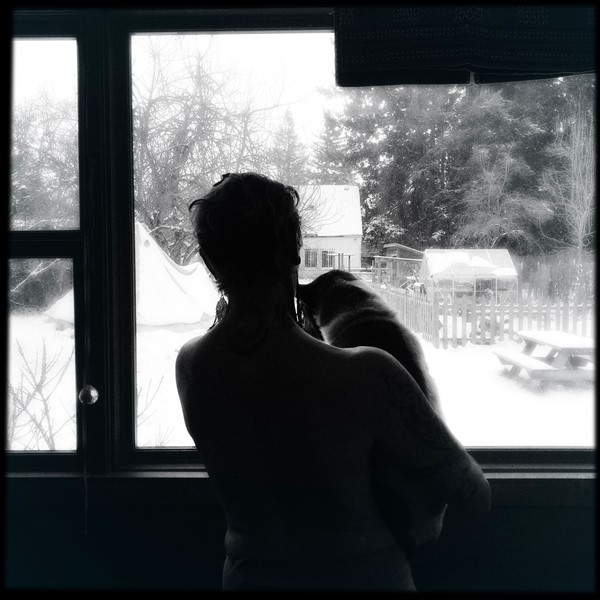 Share
---
The Queen of Swords
Posted 02/28/2019 by Sweethome Teacup
There is a sweet everlasting droplet of love in every single one of us. It is a very small torn, or so it seems, piece of cloth all frayed at the edges, ragged, because the journey of love is arduous, treacherous, and half the time in darkness, but when in the darkness that tiny bit of cloth becomes a candle flame held protectively in the palms of cupped hands leading us through the dark. This morsel of eternal love might look a bit rough and raspy to the touch, but when you slip passed and the tips of your fingers slide into the center. The cloth, feels like it's been together, a woven thing, forever, since the beginnings of time, weathered and worn to a transparency. If lifted to the eyes, you could see through it like the veil over the face of a goddess bride. Like right now, take your hands and weave your fingers together and then take a deep breath. Inhale deeply, then pause. Feel your hands clasped and then as you exhale feel the softening of your body all the way through to your fingertips. Feel the velveteen sensation of you holding yourself gently. Lift your arms and place your woven cupped hands over the open eyes and see the streams of light that seep through the creases of a well worn examined life. I title this entry, The Queen of Swords, because I had told myself a fairytale that once the tumor had been cut out, I would step away from allopathic medicine and heal in the sensical way with good food, good company, good thoughts, nurturing the body, mind, and soul. But I have realized that Cancer is a nonsensical journey and more complex and ruthless than my desire for simple living. Soooooo, I am considering radiation. It would be the whole month of April with daily visits to the place where they shine that light that penetrates and kills that which wants to kill me. When I say dramatic things like that, my other voice says, 'Oh sweethome, lots of women go through this, lots of people, soo many people going through this, who are you to complain?' I am learning, though, to respond lovingly and say, 'yes. I am me, a frayed and fragile piece of eternal love that is equally resilient and forever present and vital.' Soooooo, This mealtrain and this story continue and I am grateful for you to stick with me because I need you. It is only an illusion that the cloth, the Fabric of the Universe, is torn to small little pieces that each of us harbor inside the nest of our hearts. When I think of you , when you think of me, The illusion is broken and the cloth of us is woven as it always has been and always will be. It is so. I ask for you to share this with peeps you think would benefit. I am hoping donors will fulfill the money goal of $10,000 here, as well as feel moved by the work of YARA (Yoga and Animal Rights Alliance) and continue supporting projects and services YARA provides that assist all living beings. It has been great to show so many of you my home, all the animals here, and the work here as a nonprofit. So keep them volunteers coming. I will be added tasks such as rides, animal care, gardening, grass root projects. Let us dream! Such gratitude for all your love and support already. May I reciprocate ten thousand fold someday. Peace, sweethome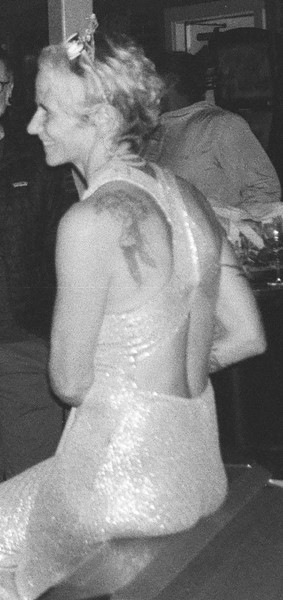 Share
---
Out of the frying pan...
Posted 02/20/2019 by Sweethome Teacup
How I see my perspective change as time circles this story. I was naive, The Fool, walking into surgery as if that was the peak of the mountain and after that I will be done with this and return to sweethome, the invincible, overflowing with generosity. Isn't that how you feel after such a scary event; gratitude that bubbles up as generosity.....Well, I feel sober, tender, and confused. It's not over and there is never going back to who I was. Now I must walk down the other side with a few crossroads I must meet and decide upon which the way to go. Standard Protocol would be after 4-6 weeks of healing, I go through 20 rounds of radiation. It only statistically lowers the chance of the one boob with the booboo of a reoccurence , if the other boob gets radiation there's more likely a chance of finding cancer in that boob....Doesn't this all make so much sense? The paved path, standard protocol, would be the radiation and then the pills that send me into menopause...but I already am in menopause, so I don't understand that. These doctors tell me to eat meat, but I read that people who eat meat are more likely to get cancer. Whatever I read, I can certainly read a proof of the opposite. .I really don't understand or know much... It doesn't make sense. There is one thing I do know and that is that I can't handle western medical world. When I enter the buildings I start feeling sick, I get in fights, or just feel inside me the fight when dealing with the cubicles, and the no windows, and the behavioral psychology, and the percentages, and the fact that all of it is only focusing on human survival and I think of the nature of things and how there are too many people on the planet anyway, and all the animals that have been tortured so that we can create these corporate capitalistic pharmaceutical dependancies and here I go down a wormhole of my own making that sends me in another direction into the fog, running with my eyes closed until I feel I have gone far enough so I open my eyes and nothing is familiar yet I am still right outside the door of the clinic. I am wrapped up in confusion, when most likely sitting in front of my alter meditating and repeating a loving statements to myself would be more healing. But I was born to be the one that keeps the edges rough so that they grab and no one falls by the wayside. I am the one that heats it up by saying 'no I won't' because that's how things evolve and grow... when there's some friction, when there is someone questioning standard protocol. I am slowly beginning to understand that this is a journey that I have just begun and I don't get to just go back to being me. I must live a new kind of life if I want to live and I do. So I am trying to tell you all in a long winded way that this is gonna take a bit and I am hoping you are on board with me because I couldn't do it without you. I have loved seeing and spending some time with each and everyone of you. I will be adding more spaces asking for assistance and donations are always humbly and happily accepted. I do hope the next time I write to you, these words will be drenched in silver linings and sparks of iridescent light that will leap from the virtual page onto your face like kisses. Thank you for lending me your ear (through your eyes) I love you, sweethome
Share
---
Home
Posted 02/15/2019 by Sweethome Teacup
I'm home. Resting, healing, moving slow. It's cozy here. I've been well taken care of. The hospital experience was the best it could be. The nurses were amazing; so kind, loving, and nurturing, like the best Mama you could ever have. The surgeons were the best too. It was a 4 hr surgery. They removed the tumor, took only two lymph nodes and it looks like the cancer has not spread. I am on pain medication so kind of loopy and not as concise and poetic with my words as I like to be. I love words and the roots of words and how words are the way we make. But alas, these next few days/weeks I will be a different sweethome, one who lounges lazily for hours while the world turns, one who accepts help, one who takes long naps, (maybe you can come take a nap with me😌) one who does not lift her arms like in this picture which was taken by my dear friend, Lori Jo Daniels If you would like to come by I am going to add a few more slots for visitors and, of course, donations are more than welcomed. I'm going to be out of commission for a bit, so that part will help out as lot. So grateful for you. I look forward to reciprocating.❣️love you💋 Sent from my iPhone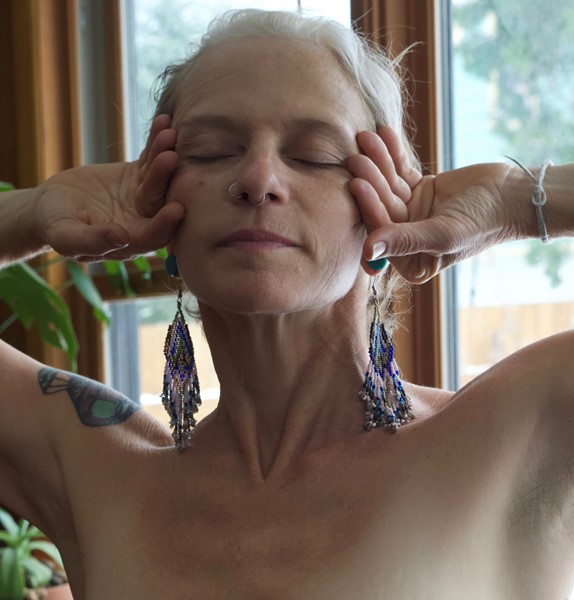 Share
---
Today is the Day!
Posted 02/13/2019 by Sweethome Teacup
Hi Y'all, I am heading into to the hospital in about an hour. I am so grateful for you all. I feel loved and supported and that is the key to a valuable experience. I have butterflies up to my throat and my stomach is growling due to the needed fast before going under anesthesia. They will intubate me too! That makes my eyes open big and a gulp kerplunk drop down to the pit of my empty belly, but under that I feel the fertile earth and she is whispering in my ear secret wisdoms and kissing my salty eyelashes gently. I see you on the other side! So much love, sweethome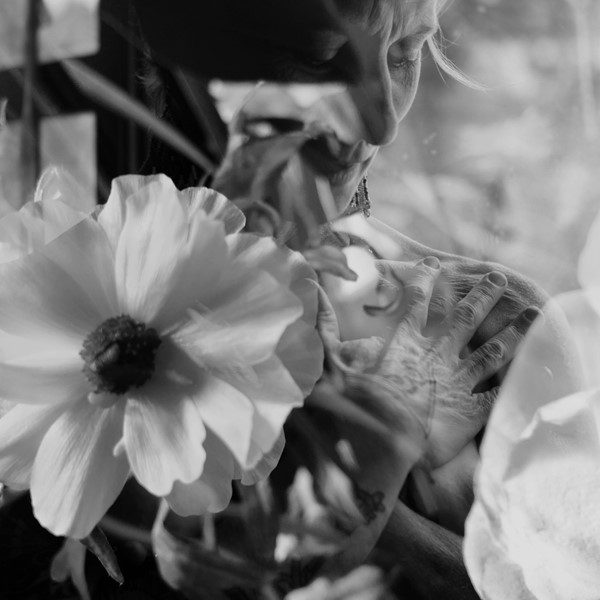 Share
---
Logistics
Posted 02/10/2019 by Sweethome Teacup
Hey All, My surgery is just around the corner and I look forward to seeing you. This week has been an ocean of emotions and I am feeling ready to be on the other side of this event. Even though when that surgery door closes the process of healing door opens, and then there will be another door, and another.... But hell let's get the ball rolling!!! I live in the Cully Neighborhood: 5240 NE Ainsworth st. 97218 and my phone number is 360-774-0887. Text or call me the day before you are scheduled to come over and we can make a time. And I am vegan. I am eating whole foods, veggies, fruits, lots of nuts and seeds, not a lot of sweets, a little bit of wine, no processed foods (no fake meat or fake cheese,) And I am trying to drink lots of liquids, antioxidants... immune boosting drinks... anyhooo... I wish my words were more poetic and did justice to the art of communication, but at the moment I feel a bit like a force and fact of function. This and That need to be here and there in place for all to go well. A bit different than yesterday when I was more like the flocks of disoriented starlings tossled about in the white wind of this snowfall. I love you all. Here's a pic of chiklet in the snow. She's a bit surreal! Thankyou, sweethome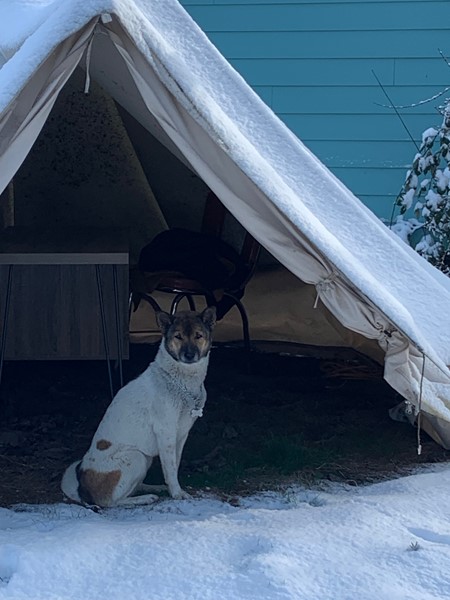 Share
---
Gratitude and more
Posted 02/06/2019 by Sweethome Teacup
I'm humbled by all your generosity and kindness. It truly brings me to tears and makes me blush🥰... you all have huge hearts and I look forward to spending some time with you. With the encouragement of my friends we have decided to raise the donation goal and I'm adding tasks as I think about what I do in my daily life that will be not possible after this surgery, just for a little while of course. And this is your chance to see me all gimped up and vulnerable, so you might want to take advantage of the opportunity 😉 I hope you do!! I have also come to realize that however much I wish this removal of the tumor will be the end of this chapter, that is not the case. This is an awakening of sorts which feels akin to a spanking😳. I think awakenings work that way. I gotta grow up. I gotta take care of myself, I gotta realize my body is not immortal and I must nurture it. So thank you for helping me do that. And unfortunately my health insurance dropped me, but luckily the surgery is before the deadline. I am working on getting it reinstated, but that takes time I don't have at this very moment, so I am jumping through elusive hoops with a vacuum in one hand and a rabbit in the other while the dog barks outside and my boobs are very sensitive these days (I think they know somethings up😢) I would be grateful if you shared this with folks that know me or might like to. I look forward to sharing all the dreams and plans I have for after this settles a bit and transform to me. I still plan to rescue elephants, bears, and little critters in the neighborhood. Just got to get through this…Much love, sweethome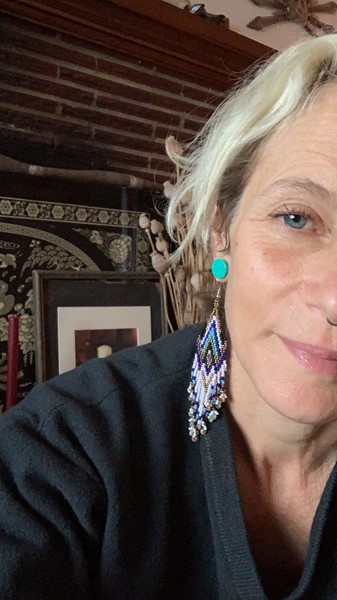 Share
---
All of your sweet help
Posted 02/06/2019 by Loly LeBlanc
Hello team Sweethome, It's Loly, student of Sweethome and organizer of the meal train. A heads up that I am changing the donation limit since so many have been so generous. It will go far in assisting her recovery free from stress and able to focus all of her energies on healing. Thanks for everybody stepping up to support her in so many ways. I know the teacher of loving kindness is feeling it reflected back to her.
Share
---
A few more ways you can help
Posted 02/04/2019 by Sweethome Teacup
Thank you so much for all your support so far. It is a learning curve for me as to how to ask for help, so I am back again with some other opportunities. I have added some tasks in order to make things go more smoothly. As this upcoming surgery approaches I am able to see in more detail what I am going to experience. I will not be able to use my upper body much for the first week so cleaning the house, which gets messy fast with so many animals, is a need. I will be fine from the ribs down, so walking the dogs would be something I could do with you if you would hold the leashes. I also don't have a car and have the sense that I might not want to be out and about, so errands is another task and rides to the doctor for post operative check ups. I have also raised the donation bar because it is really important that I don't rush back into anything too quickly. I also need to get some supplies in order to take care of myself after the surgery because I really don't want this cancer coming back. Thank you so much for all your love and kind thoughts. I need it and I feel it. All my love, sweethome
Share
---
Double dipping
Posted 02/02/2019 by Sweethome Teacup
Hi, I might have invited you twice already, my apologies! My head is a bit foggy from travel, cultural adjustment, as well as adjusting to the realization that I'm having a surgery that's going to put me in the hospital overnight, waking up Valentine's Day with my titties all destroyed and the heart underneath most tender I am sure. If you all could invite folks who might want to donate, or help not only with a meal but maybe some tasks on the farm or other kind gestures, I'd be grateful. Thank you all so much!! ♥️Sweethome
Share
---
Surgery is scheduled
Posted 01/31/2019 by Sweethome Teacup
Hello Y'all I have returned from Thailand and set the date for surgery which will be the 13th of February , so I will definitely be grateful for some love and support for about a week and a half after that. Thank you so much, sweethome
Share
---