Updates
Finn's birthday and a note from Tara
Posted 07/30/2020 by Ben Hewitt
From the very first days, I have been cared for and carried by all of you. And for months now, I've tried to write words of thankfulness, but after many attempts, have found that maybe there just aren't any words. And so. There aren't any words. For the warm place to stay, when it was minus 25. For the meals and letters. For the phone calls. For the quiet packages and garden findings left on the doorstep. For the tea. For the whiskey. For the memorials and all of the planning that went into them. For the continued check-ins. For the wood stacking. For the determined support that you continue to show Lyle. For the stories. For the money and the gift cards. For the music. For the love. Tomorrow is Finn's 18th birthday. And maybe you can celebrate that by going out and finding something beautiful, something weird, something mundane, and celebrate that in the way that he would. Completely. Maybe you can go fishing. Maybe you can watch a baseball game. Maybe you can be kind. Maybe you could share with me how you remembered. He would be, in his words, so stoked. This place, where we live, is not ordinary. And it is because of you, and you, and you. I continue to be immobilized with grief and bewilderment. But I also continue to be buoyed by these hills that I wander. And by my people that wander them with me. Thank you, endlessly. Those meals, those family recipes delivered each day in the bitter cold, will be remembered for the rest of my days. But I don't, unfortunately, remember where to return the dishes that remain. If you are missing something and would like it back, please let me know. I want it to be back on your table. Love, Tara
Share
---
Updated address
Posted 01/24/2020 by Ben Hewitt
A very brief update to let everyone know that the family has returned their home at 70 Dow Drive in Walden. For those of you delivering meals, please use this address. Thank you!
Share
---
Link for pie potluck and other needs related to tomorrow's service
Posted 01/18/2020 by Ben Hewitt
Hi all, We've created a specific link for tomorrow's service and all associated needs. Here it is: https://www.mealtrain.com/potlucks/v9nryz You can sign up for pies there, and also to lend a hand in other ways. We really need some folks who can stick around for clean-up! Anything you can do to help is so very much appreciated. Thank you.
Share
---
More pies pretty please!
Posted 01/15/2020 by Ben Hewitt
Hi everyone, Thanks so much for the outpouring of pie love. We could still use a few (ok, like 15-20, which is admittedly more than a few) more. If pies intimidate you, feel free to offer your speciality. Finn was particularly fond of pie, but no doubt he'd approve of a halfway-decent cake, too. Or whatever. Also, logistically, please just bring your pie/cake/whatever with you to the service; we'll have a place for you to set them during the service. Thank you so, so, so much for everything. Again, the pie hotline is: ben@ruralvermont.org
Share
---
Big Update: Service scheduled, plenty of pies needed pretty please, and more!
Posted 01/10/2020 by Ben Hewitt
Hi everyone, A service to celebrate the well-lived life of Finn Rooney is scheduled for Sunday, January 19 at 2:00, and will be held at Hazen. Among the many things Finn loved very much was sharing food with others, so that's what we're going to do. Thanks to the Craftsbury General Store, there will be squash soup and slaw aplenty... all we need now is pies! Hoping to amass 40 of the most scrumptious pies imaginable between now and the 19th. If you can bake a pie (or even if you can't, but are willing to try), please email me at ben@ruralvermont.org to sign up. Also, if you're in possession of anything that represents Finn to you, or just something that makes you smile in his memory, be it artwork, a piece of writing, a baseball, or just about anything of reasonable-ish size, please come a little early to display it. And of course remembrances for the alter are always welcome. Also again, a charge account for the family has been established at Buffalo Mountain Coop. If you'd like to contribute, just stop by the co-op. That's all for now. Let's get baking!
Share
---
Mailing address
Posted 01/08/2020 by Ben Hewitt
Just a quick update with a mailing address for those who'd like to send something handwritten. It is: 70 Dow Drive, Walden, 05836. Thank you.
Share
---
Share your stories and memories
Posted 01/06/2020 by Ben Hewitt
Thank you all for your presence - either in person, or in spirit - at yesterday's gathering. And thank you for your continued outpouring of support. It is truly heartwarming to witness. I've opened up two more weeks of dinners on the calendar; once those fill, we'll reassess the family's needs. There is also still opportunity to contribute financially for those who are able and inclined. Surely there will be myriad other ways to hold this family in the days and weeks to come, and I will update this page as those opportunities arise. In the meantime, Tara would love to hear any stories or memories of Finn. You can email those to her directly at hello.tarareese@gmail.com. Let's make sure she knows just how much light, laughter, and love that young man brought into all our lives. Oh, and for those who need directions to deliver meals, etc: The address is 35 Main St, East Hardwick.
Share
---
More dates open!
Posted 01/05/2020 by Ben Hewitt
Thank you all for the incredible outpouring of support. There are now more meal dates open through the end of January.
Share
---
Community Gathering 3pm Sunday January 5th Hazen Union
Posted 01/05/2020 by Ben Hewitt
Join the community in celebrating Finn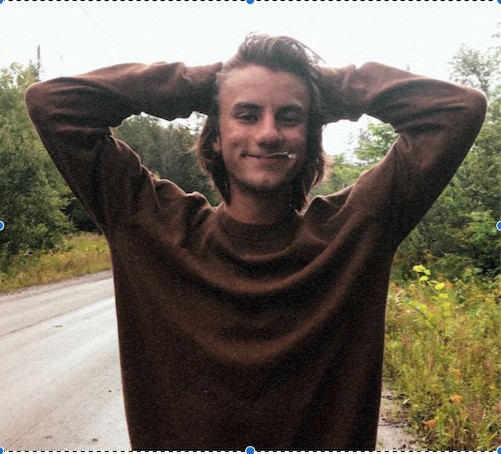 Share
---
Community Gathering and Sing in Celebration of Finn Rooney 1/5/20 3pm
Posted 01/05/2020 by Ben Hewitt
Join the community in grieving the loss of Finn, and celebrating the great joy he brought all of us, in fire and song in front of Hazen Sunday January 5th at 3pm. We will gather with the Reese/ Rooney Family around a bonfire and join together in our grief and begin to find healing through song. A memorial to Finn will be established in the school and you are encouraged to bring pictures, mementos, and other offerings to contribute to it. Finn was beloved by so many of us. Come express that love for him, one another, his family, and the school community.
Share
---