My Upcoming Help
Here's what you've signed up for. Please view instructions for information about delivery time, drop-off location, preferences, special instructions, and more.
Meal Train
®

for Incarnation House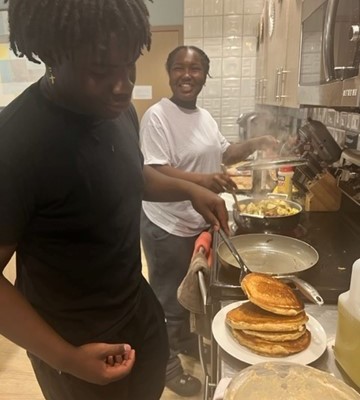 Meal Train
®

for Incarnation House
Recipient Info
Recipient Info
Allergy or Dietary Restriction
Peanuts
Preferred Drop-Off Time
4:30-5:00pm
People to Cook For
30 Kids
Favorite Meals or Restaurants
MEALS: Nachos, Tacos, Chicken Nuggets, Chili Dogs, Pizza, Enchiladas, Shrimp or Chicken Alfredo, Chicken Tetrazini or any pasta meals, Iceberg Lettuce Salad, Mac & Cheese SNACKS: Peanut Butter, Chocolate Chip & Macadamian Cookies Pizza Rolls, Koolaide, Takis, Hot Chips, Fruit Roll Ups, Fresh Fruit
Least Favorite Meals
Lasagna, Spaghetti,
Special Instructions
Please deliver to 4061 North Central Expressway. We are a small brown building with gold windows and a basketball hoop in the back parking lot. You can come through the doors marked "Student Entrance" on Elizabeth Street. Call or text Dolores Sosa Green at (214) 883-2387 if you need help finding us, or if you need help unloading.
Meal Instructions
Please bring things thawed and ready to go in the warming oven. The kids always appreciate the 'trimmings' like breads and salad, too.
Groceries Instructions
We always need cleaning supplies to support COVID protocols. We also need KoolAide, paper towels and paper plates. We're in good shape right now for snacks and sweets.
Donations
Donations for Incarnation House
Donations for Incarnation House
Kenneth Hanks
Best Wishes Ken and Beth
Lynne and Stephen Sanders
In honor of Teacher Appreciation Week!
Catherine
Teacher Appreciation Week
Theresa & David
Keep up the good work Chef Z
Lynne and Stephen Sanders
Congratulations to Chef Z!
uniqueka preston
merry christmas
Judith C. Smith
Christmas Blessings to you!
Cindy
For the Christmas baskets
Marsha Gordon
Happy Holidays!
Mark Courson
Donated for my late brother, Stephen Courson
Marsha Gordon
Happy Halloween
Ken & Beth
Trick or Treat
Lynne Sanders
So impressed by Cooking with Z!
Charlotte and Chris Huffaker
Lynne and Stephen Sanders
Lynne and Stephen Sanders
Give a Gift Card
Provide a meal gift card for Incarnation House.
Calendar
Volunteer to provide help.
Share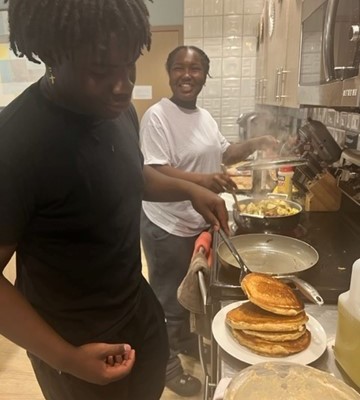 Meal Train Plus for Incarnation House