My Upcoming Help
Here's what you've signed up for. Please view instructions for information about delivery time, drop-off location, preferences, special instructions, and more.
Meal Train
®

for Taylor Koutas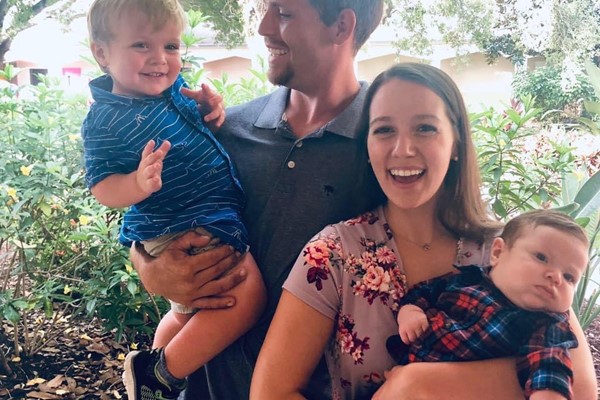 Meal Train
®

for Taylor Koutas
Recipient Info
Recipient Info
Meal Drop-Off Location
313 nw 15th ter
Cape Coral Florida 33993
View Map
Preferred Drop-Off Time
3-6pm
People to Cook For
2 Adults, 2 Kids
Favorite Meals or Restaurants
Kid-friendly meals that are health-conscious are a bonus.
Special Instructions
Text Taylor prior to dropping off meals. Please be mindful of time spent at Taylor's home and limit to an appropriate time.
Donations for Taylor Koutas
Mike and Sierra Shephard
God is with you through this heartbreaking loss.
Nicole Graham and family
We are so sorry for your loss.
Lone Legion Brotherhood MC
Cathy Fields
My thoughts and prayers are with you and your family!
Jodi Smalec
God Bless your family
Chaun Carda
My deepest sympathy to you and your family.
Krista Pavel
May God comfort you with His peace during this tragic time. Sending you and your family love.
Lisa
My deepest sympathy to you and your family. Praying for you all!
Nicholas and Brianna Fusaro
Colleen Eliason
So sorry for your loss
Celine Price
Prayers and love for your family
Frank Portolese
So sorry. Deepest condolences.
Bradford family
Thoughts and prayers to the family
Kefer Family
My deepest Condolences To You and Your Family.
Valarie Flowers
My prayers to you and your family
Michelle Britton
I hope this helps out a little bit
Candee Sexton
Prayers and thoughts sent to you and your family!
William piculas
Taylor I am so so sorry about your loss You have family and friends that love you very much Please take care of yourself stay strong for daxton and Finnley They need you now more than ever Love you uncle Billy
Pam Mueller
We are so very sorry for your loss.
Svitlana Wagner
Prayers and hugs ❤️🙏
Jasmine & Joel
Michelle and Family- You have our deepest sympathies during this very difficult time. We will be praying that you find strength and comfort. God Bless you all! Rest In Peace Dusty
Tess Yurko
Prayers of comfort & peace for you.
Chad Burns
I'm so sorry for your loss! Please let me know if you need anything at all.
Mary Hall
I'm sorry for your loss, Love Aunt Mary
Grandma Pam
Wishing you and your children peace to bring comfort, courage to face the days ahead and loving memories to forever hold in your heart.
Brian and Jill Coder
May God embrace you in his arms during this difficult time. Our thoughts , prayers and love are with you and your family.❤🙏❤
BILL & SUE PUCIN
Our condolences and prayers.
Jenna Goldenne
I am so sorry for your loss, Taylor
Gail pacewic guida
I'm so sorry for your loss, my prayers are with you
Felecia and Edward Rodriguez
Thinking of and praying for you and your family.
Ashley
Taylor, I'm so sorry! We love you guys so much!
Rhiannon Louise
I am so sorry for your loss. Dusty will be greatly missed. God bless you and your family.
Angela Prescott
Your family is in our thoughts and prayer.
Eddie and Missy Breese
We're here for you and the boys day and night call if you need us!
Crista Britton
We love you Taylor. We hope this helps. And we are here for you, anything you need. Love, Uncle Jeff, Aunt Crista, Allie & Hailee
Give a Gift Card
Provide a meal gift card for Taylor Koutas.
Calendar
Volunteer to provide help.
Updates
No updates yet
Check back later for updates