My Upcoming Help
Here's what you've signed up for. Please view instructions for information about delivery time, drop-off location, preferences, special instructions, and more.
Meal Train
®

for Arlene White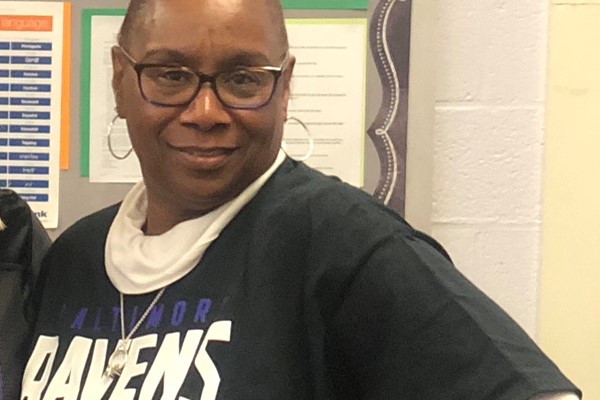 Meal Train
®

for Arlene White
Recipient Info
Recipient Info
Preferred Drop-Off Time
5:00-6:00pm
People to Cook For
4 Adults
Favorite Meals or Restaurants
Rosario's restaurant in Rosedale Double T Diner Chipotle Cheesecake Factory Wegman's She loves Italian cold cuts, roast chicken dinner, Tex Mex!
Special Instructions
Drop off on stoop and knock on the door. Call if no one answers.
Donations for Arlene White
Sharp Family
We love you, Ms. White! Love, Julie, Jason, Sydney, Silas, and R.J.
The Paul Family
Lots of well wishes from Russell & family
Charlene W.
Many prayers and blessings, to you Ms. White. Heal Well!
Elsie Reed Family
Able to give a little more. We love you, Ms. White
KJ Reed Family
Prayers to you Ms.White and speedy recovery.
Creese Family
We love you. Stay strong!! Big hugs!
Cora Flynn
Much love from Lila, Baird and Maude Williams
Keisha Christian
Ms. White you are valued and appreciated! You will come out of this even stronger, Christian and I will keep you in our thoughts and prayers
Josiah Whitaker & Family
I pray for God's healing over your life, stay strong and resilient, you are well loved!
Bolton & Berberich Family
Sending love and positive thoughts your way. We know you are a strong lady! Thinking of you.
Silvia and Lucas Meneses-Vaughn
Sending you all our love and strength!
Heather &Darrick Freeman
Sending prayers and positive vibes your way Ms.White. Love-Heather, Darrick,Brittany, Devin Freeman
Harumi Robertson Ozaki
Hello Ms. White, Hope you'll have a speed recovery
Lorenzo Lindow
Ms White, sending love and prayers!
Sabrina Dugan
Sending much love and prayers!!
Carolyn Kolbe
Wishes for a speedy recovery.
Valerie Palmer
God will take care of u with all my prayers.
Emily Desimone
Feel better soon!
Stu J.
Blessings, wishing you a speedy and full recovery ❤️
Tanvi Nila
Get well soon Ms.White .we are sending our hugs and prayers
Denise Stanley
Sending Love and Well Wishes!
Caitlin Wolfarth
Feel better soon! ❤️
Shawnta' Matthews and Family
We Love you Ms. Arlene!
William Anthony R.
I'm sorry to hear about the surgery and please get well soon but take your time. I'm praying for you. Will (Anthony)
Reid family (Giana & Cruz)
Ms. White, we are so sorry to hear you are going through this! Sadly we know what you're going through. Where are you being treated? Be strong we are praying 🙏🏼
Bleu Cooper Family
Wishing you a fast recovery!!
Kristen Kogok
Thinking of you, Ms.White. Sending love and healing.
Andrea Stayton
Sending love!
Kelly Welsh
Sending you lots of ❤️!
Rita Jackson
Rest and get well ❤️ Love ya!
The Diffenderfer Family
We love you Ms. White!!
Rachel Hanley
Thinking of you Arlene <3
Larissa Robinson
Love you Arlene!
Give a Gift Card
Provide a meal gift card for Arlene White.
Meal Calendar
Volunteer to provide a meal.