My Upcoming Help
Here's what you've signed up for. Please view instructions for information about delivery time, drop-off location, preferences, special instructions, and more.
Meal Train
®

for Hickle Familyb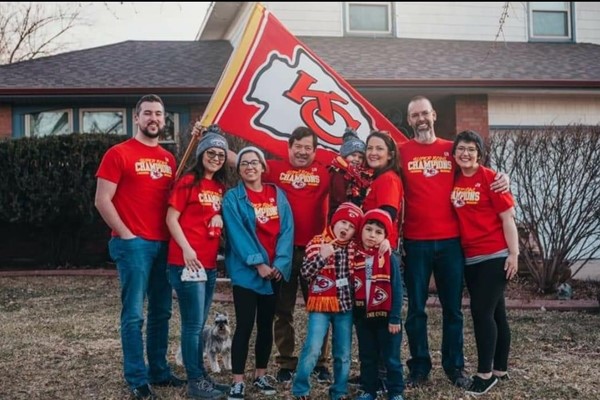 Meal Train
®

for Hickle Familyb
Recipient Info
Recipient Info
Allergy or Dietary Restriction
No peppers or onions
Meal Drop-Off Location
10609 West Ringer St
Wichita Kansas 67217
31684734713168473471
View Map
Preferred Drop-Off Time
5 pm - 6 pm
People to Cook For
5 Adults, 3 Kids
Favorite Meals or Restaurants
Lee's Chinese kitchen, me goodsense, baked chicken, pasta, salads, sandwich trays, fruit trays, veggie trays, finger foods, etc
Least Favorite Meals
Casserole
Special Instructions
Please drop off at the door. We are not ready for visitors at this time.
Donations for Hickle Familyb
Nancy Motyl
My prayers and sympathy are for your entire family. Such a tragic loss for all of you. May God hold you all close to him and may Steve RIP
Dylan Medbery
Such a great guy. Many memories and will be missed
Holly Easterby
My love and prayers to you and your family
Pam Hawkins
My thoughts and prayers are with you.
Sheila Reaser
My heart breaks for all of you. May God give you some peace. And I pray these people come forward and repent!
Janelle Longwell
Sending love and prayers during this time of grief.
John Madden
Our thoughts and prayers are with you!
Tom, Kari & Austin Hickey
Steve and Toni Crittenden
Sent with a heavy heart. Our thoughts are with you.
Brandi Scarth
Thinking of you guys. ❤️❤️
Stephanie Rodriguez
I am so sorry for your loss Laurie, my prayers are with you and your family during this difficult time.
Erin Shippy & Teresa Wier
Our thoughts and prayers are with you!
Bart Boehm
Please accept my deepest condolences Laurie, Bailey and family! Steve was a fantastic person and he will be missed by many people that cared for him, me included!
Sharon Holmes
Dear Laurie and Family, I am praying for God to wrap his loving arms around you and bring you comfort and peace. My heart is so broken for you. I am so very sorry for this tragic loss of your sweet husband.
Lauren Tapp
He was such an amazing person and will truly be missed! Moto family for life ❤️RIP 🥺😔
Jessica Dold
I am so sorry for your loss, prayers to your family.
Karen and Johnnie Goddard
Thinking of you
Duane and Gail Cook
Prayers to all the Hinkle family !! My heart is broken for you !! Prayers
Sk1 Joseph Randall
Prayers
Gary Hainke
So so sorry. This is from the Hainke and Brujan families. Bless your family.
Member of Chiefs Kingdom
So sorry for your loss
Richard Downs
Wishing you the best and offering our deepest sympathy
Give a Gift Card
Provide a meal gift card for Hickle Familyb.
Meal Calendar
Volunteer to provide a meal.
Updates
No updates yet
Check back later for updates