My Upcoming Help
Here's what you've signed up for. Please view instructions for information about delivery time, drop-off location, preferences, special instructions, and more.
Meal Train
®

for Brad Malagarie Family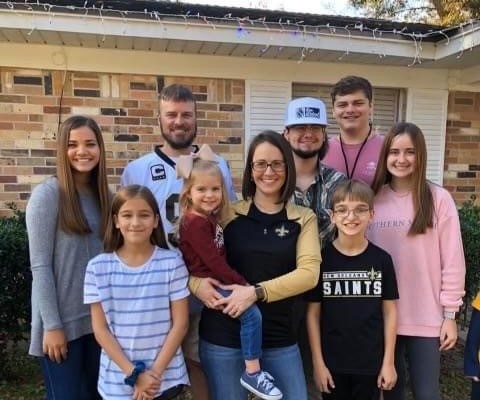 Meal Train
®

for Brad Malagarie Family
Recipient Info
Recipient Info
Allergy or Dietary Restriction
N/A
Meal Drop-Off Location
12504 Cambridge Blvd
Ocean Springs Mississippi 39564
228-348-1192 Celeste O'keefe
View Map
Preferred Drop-Off Time
5:30-6:30 PM
People to Cook For
4 Kids
Favorite Meals or Restaurants
They love every fast food ... Popeyes, Canes anything chicken... , Chik-fila-a, chicken fried rice, chicken strips/nuggets, Olive Garden They love mac & cheese, chicken Alfredo, pigs in a blanket, noodles any kind, burgers, chicken... Thank you so very much .
Least Favorite Meals
Pizza : haha...
Special Instructions
Chick-fil-A, Saki, chicken fried rice, canes, Popeyes, chicken strips, nuggets, gift card to subway or Olive Garden WE will use the money to buy groceries and snacks! Cereal, bread, drinks, hot pockets etc.!!!
Donations
Donations for Brad Malagarie Family
Donations for Brad Malagarie Family
Samantha levine
Prayers for a speedy recovery
Francesca David Linthicum
Think of you all!
Judith Lynch
Prayers for a full recovery !🙏
Anonymous
Best wishes and a quick recovery
Stephanie Crocker
We are constantly praying and thinking about you guys!! We love y'all!!
Angela Fitzhugh
Praying for a full and rapid recovery and family as well.🙏
Jonathan Fong
Get well Brad
Tanika D. Sloan
I have been an advocate for getting vaccinated, and I just want to express my deepest sympathies for what your family is experiencing at this time. Praying for a complete and speedy recovery for Brad.
Anna McClure
Prayers for you and your family for a full and expedient recovery. I wish I could give you more
Ania and Manuel Karamanlian
Dave and Kate Miller
Prayers to you and your family
Jim Cilker
Prayers for you all from CA! I am also @ high risk of stroke & holding off on my vaccine shot...
Kristy Graham
Prayers for a full recovery
Sandi D
I read of your story on your yahoo news online. So sorry to hear of what happened. Thinking of you and your family during this difficult time.
Pathanjali Kadiyala
May the force be with you, your family and help you to get through this ordeal as soon as possible.
Dana Neubauer
I am in California and your story touched me, I am praying for a speedy recovery.
Sherry Busby
My heart is with ya'll along with my prayers
Nicole Bamba
We are praying for you all! God bless your family.
Jennifer Koon Fink
Prayers with Brad and all that love him.
Give a Gift Card
Provide a meal gift card for Brad Malagarie Family .
Calendar
Volunteer to provide help.