Update!
Posted 06/29/2020 by Kileigh Brun
First and foremost, THANK YOU to all our family, friends and the LA County Fire department and fire family for all your love and support. Thank you IAFF LOCAL 1014, Chaplain Vince Roldan, Chaplain Tom who have prayed, guiding us thru this most difficult, challenging time in our lives both personally and professionally. We appreciate all the cards, the visits, and generosity all of you have done for us during this difficult time. Tim loves all of his "home made cards" and they are hanging up all around his hospital bed in our house. MEDICAL UPDATE: Tims condition continues to be very serious as he fights a multitude of medical issues. From his broken tibia, fibula, DVT (blood clots), nerve damage, and infection, he has a long road to recovery. Tim is confined to his hospital bed 23 hours a day, 7 days a week, with only 2 thirty minute breaks a day until his blood clot dissolves which could take several more weeks. Tim requires BLS/ ALS transport to his surgeon follow up visits each week by ambulance due to the severity of his blood clots. We are thankful for the transport teams who have helped him. While we do our best to maintain positivity and hope, the truth is the past 23 days of our lives have been some of the HARDEST DAYS full of devastation, frustration, pain, sleepless nights, hopelessness, anger and grief. Tim continues to have excruciating pain to his left leg and complications from his healing fractures. We have had "countless mistakes " happen that have directly impacted Tims medical, emotional, and physical well being. It is in our hope and prayers, along with your prayers, that Tim gets the care he deserves. We are feeling hopeful that the new team we have in place for Tim will step up and provide us with the best resources to heal his leg. Tim saw his surgeon this past Wednesday and he is starting another second round of antibiotics, along with alterations in pain medication to provide him with some relief. We are hoping he can start limited Physical therapy this week as he has a lot of numbness and nerve damage to his lower extremity. Our next big hurdle is trying to get Tim into a pulmonologist and cardiologist ASAP to get an update us on the status of the DVT. If you are coworkers or friends of Tim, I ask you to continue to visit as I have never seen his spirit so happy when he reminisces with those who have visited. We can't express how much happiness and joy this meal train has brought us. Every single contribution has touched our hearts and it has given me the ability to take off work completely in order to provide Tim with the CARE , ADVOCACY and SUPPORT he needs to heal from this catastrophic injury. God Bless and Thanks for all your prayers! -Tim and Kileigh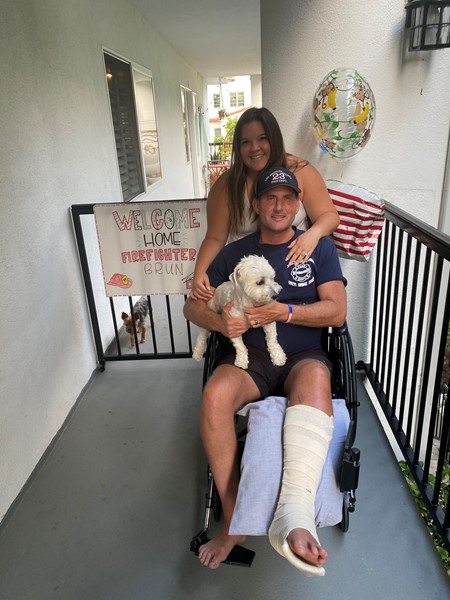 Share
Update
Posted 06/13/2020 by Kileigh Brun
Tim was discharged from Huntington Memorial in Pasadena late Wednesday night and unfortunately since then had to return to the Emergency Room last night due to a Deep Vein Thrombosis. I have been faced with the difficult decision to stop working completely in order to provide Tim with 24 hour care that is needed at this time. I can't tell you enough how much these meals and donations have meant to us and helped us focus on Tim's care. He is a fighter, but he is having a really hard time right now trying to deal with the emotional and physical trauma of this accident. He is used to being independent and active and his life depends on him resting. Please lift us up in prayer as we navigate these next several months.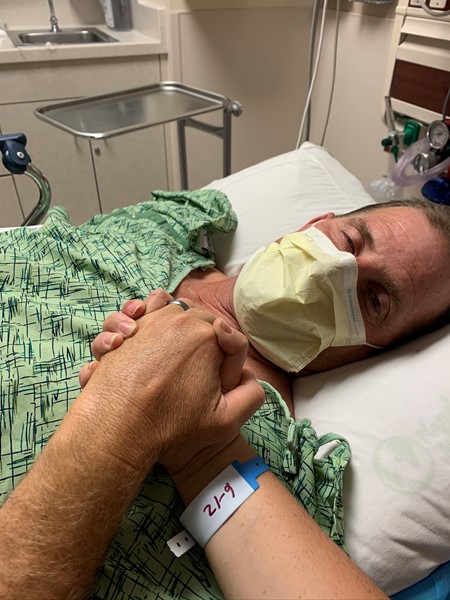 Share