My Upcoming Help
Here's what you've signed up for. Please view instructions for information about delivery time, drop-off location, preferences, special instructions, and more.
Meal Train
®

for Lehrkamp Family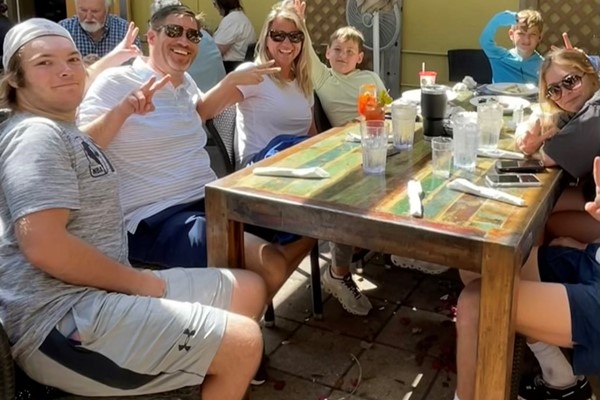 Meal Train
®

for Lehrkamp Family
Recipient Info
Recipient Info
Meal Drop-Off Location
The Brick
20 Airport Plaza
St. Simons Island Georgia
77036715787703671578
View Map
Preferred Drop-Off Time
2:30-4:30
People to Cook For
2 Adults, 4 Kids
Favorite Meals or Restaurants
Fancy Q, Barrier, Fiddlers, Chick-fil-A, Gnats. Variety pack chips Gold fish Juice boxes Bottled water Non caffeinated sodas All fruits and veggies
Donations for Lehrkamp Family
Grammy M
Hugs your way!!!
The Fosters
Trent has touched our heart. Sending lots of love.
Alana and Sharon
Get well soon, stay strong
Amanda Groll
Sending love, wishes and prayers
Lili
I also have a son in college and Trent's attack breaks my heart, praying for him & his family 🙏🏻
Lezlie Mathews
Sending so much love to Trent and all of you.
Donna Biroczky
You and your family are in our thoughts. Stay strong.
Lori Johnson
You're in my prayers.
Kim Carter
Prayers for Trenton
Nikki
I am sending you and your family nothing but love and healing energy, Trent. What happened to you was an atrocity but I hope you know that this says nothing about you, your actions, or character. This entirely shows the cruelty, self-hate, shame, and horribleness of the children who did this and parents who allowed this to happen. I am so sure you will go on to live a happy, fulfilling, meaningful life filled with love ❤️
Laura and Jim Weldy
Praying for your family and Trent.
Randall and Jeannine Moss
Praying for Trent's recovery, and comfort for him and his family. Much love sent your way from the Glynn County communities, and other communities as well. Never forget that you are a Child of God.
Laraine M Parker
We love y'all.
Sarah yawn
Sending our love to you Trent! Praying for you and your family! Much love!
Wendy Owens
Sending prayers for healing and clarity from Jacksonville, FL
Marilu Mojica
We have Trent and your family in our prayers.
Kate Anderson
Praying for your family.
Mallory Boyd
I'm so sorry this happened, Trent. As a 20-year-old who has been bullied in the past, this hurts me so much, and I would like to do what I can to help.
Justine Soscia
Ever since I saw article I can't stop thinking about Trent. Will continue to Prayfor Trent and his family
Give a Gift Card
Provide a meal gift card for Lehrkamp Family.
Meal Calendar
Volunteer to provide a meal.