My Upcoming Help
Here's what you've signed up for. Please view instructions for information about delivery time, drop-off location, preferences, special instructions, and more.
Meal Train
®

for The Delao Family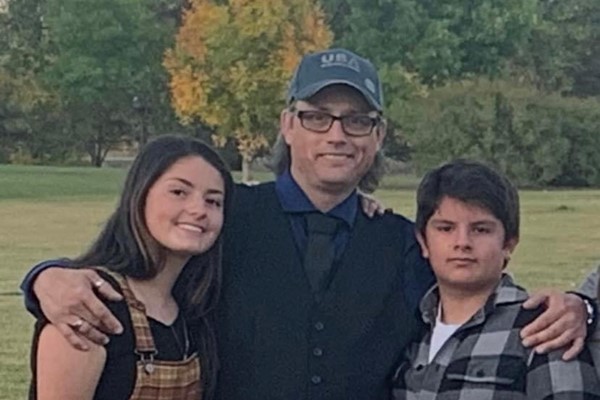 Meal Train
®

for The Delao Family
Recipient Info
Recipient Info
Preferred Drop-Off Time
4:00 - 5:00 pm
People to Cook For
4 Adults, 2 Kids
Least Favorite Meals
The Delaos love Mexican food, but you'll have a tough time competing with their world-class cooking, so please consider a meal of another variety. Gracias!
Special Instructions
Once you sign up for a date on the calendar, an organizer will contact you by email or phone with instructions on how to deliver your meal. Thank you!
Donations
Donations for The Delao Family
Donations for The Delao Family
Lorrie E
I didn't know Mr deleo or his family, I still think about the kids alot. Still praying for you all
Emery Tower
Our sincere condolences.
Kathleen Waller
So sorry for your loss
Brett & Haley Schillinger
Sending our sincere condolences from our family to yours.
Tim Friendson
So sorry for your loss
Christina Schye
Prayers for the children
Alana
Prayers for comfort and strength.
Margo
Thinking of you all. ❤️
Diane Bragg
Prayers and hugs to the family
Cash- Henderson
We are so sorry for your loss. You're in our thoughts and prayers.
Kate
God bless u kids; stay strong; help eachother always. Charity begins at home, remember that.
Ashley Hartse
Prayers for healing of broken hearts ❤️‍🩹
Erin Marie Miller
I went to school with Carlos. He was a good friend to me then! I've often wondered what he was up to! This is heart-wrenching. I wish I could donate more right now. Take care & never hesitate to reach out for anything! Even if you just want to talk to a stranger! I'm a great listener! Blessings to you & your family!
Stephanie Rodriguez
Carlos was loved by so many. Delao's I'm incredibly sorry for your loss <3
Lorrie E
Sending love and prayers
Bernie Hagen Steffan
Prayers for all of this loving family
Brookelyn & Jeremy Conner
I'm so sorry for your loss
Tara Cook
I'm so sorry for your loss. Devastating and senseless!
Hutchinson Family
I pray for peace in your life. I am so sorry for your loss.
Sara Jacobs
Sending prayers to loved ones
Sadie Rongstad
Hello. I can't describe what I feel for your family. When I found out what happened I honestly couldn't believe it. Please take care of yourself!
Pellersels Family
We are so sorry for your loss. I have fond memories of Carlos and praying for peace, comfort and justice.
Maelyne Schultz
I have been praying for both of you. I am so sorry for your loss.
Charlie and Megan Loveridge
Kathy Jo Berscheid
I am so sorry this happened to you
Holly King
Our prayers are with you
Suzanne R Wollenburg
My son Mike Baker and Carlos were good friends in their teenage years in the heights
Tara DaPra
I worked with Carlos many years ago, at Grazie's Pasta Company, in Green Bay, WI. He was a very good friend to me during a the most difficult time in my life. We took a spontaneous road trip to Mardi Gras with another chef, and we had a blast! I am so very sorry for this utterly senseless death. Carlos was such a good guy. My deepest condolences to his kids, his family, and all who knew and loved him.
Brianna Goff
May your hearts heal in time with his loving memories.
Colleen Sand
Holding you all in my heart and prayers.
Mandy and Christian Massie
Kristi Nolan
Sending you love during this very hard time
Christina
The good outnumbers the bad and we always will.
Joshua and Ellen George
I am the same age with 2 kids. This would be devastating. So sorry
Russ and Cynthia Palmer
We are sorry to hear about this. May his memory be eternal.
Shannon and Woodrow Shirley
Chelsey pirtz
Honestly I know there's no words that could comfort you but my deepest condolences. Just wanted to let you know as to many he was a wonderful person to work with and everytime I saw him it made my day better. I am sure there's many who feel that way. Very sorry for this senseless act.
Give a Gift Card
Provide a meal gift card for The Delao Family.
Meal Calendar
Volunteer to provide a meal.