10 days, going strong!
Posted Jul 21, 2020 by Alexia Dilg
Finneas is waking up little by little to spend some of each day staring around with wide googly eyes at everything around him. His favorite targets are the faces of his daddy, mommy, and big siblings (though they're rarely still enough for that!). Diella and Alistair start every morning by checking on their baby and have been vying for photographer privileges on a regular basis. (I now have many, many blurry pictures of Alistair's fingers on my phone.) It's been an exciting transition for everyone in the family, and we're grateful for all the help we've been receiving. Thank you!!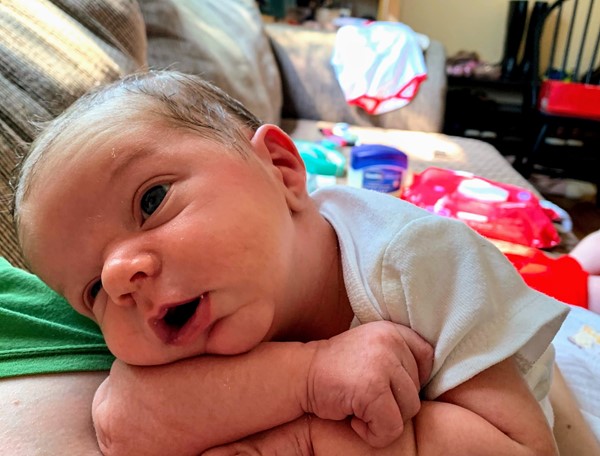 Share
---
Doing well on day 5!
Posted Jul 16, 2020 by Alexia Dilg
Everyone is doing well! Finneas has decided that sleeping at night time might be an interesting option for further exploration (sometimes). Big sister Diella is the supply chief for diaper changing operations and has been exploring varied burping strategies with Mommy. Big brother Alistair is learning to be very gentle and gives numerous kisses. He has also concluded, "I love my baby" and "I don't want to crush my baby," both of which speak to a promising future for these little bros.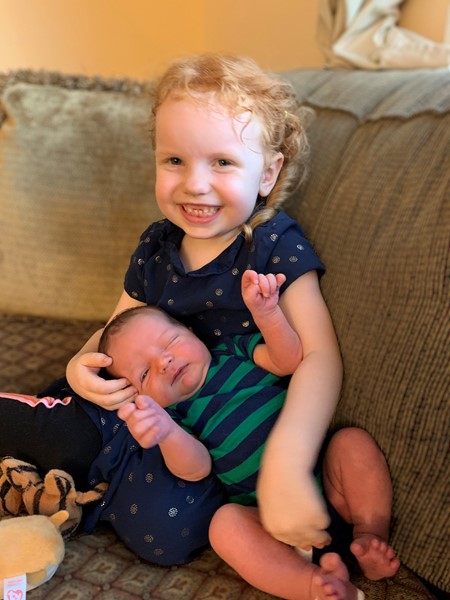 Share
---