My Upcoming Help
Here's what you've signed up for. Please view instructions for information about delivery time, drop-off location, preferences, special instructions, and more.
Meal Train
®

for Safe Outdoor Space @ DHS East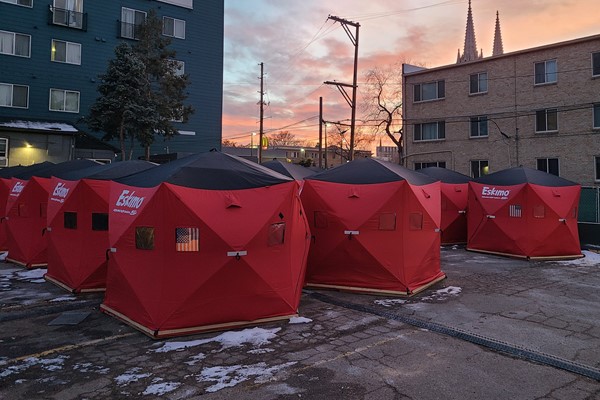 Meal Train
®

for Safe Outdoor Space @ DHS East
Recipient Info
Recipient Info
Meal Drop-Off Location
3815 Steele Street (Starting December 15th)
Denver CO 80205
303-317-7769303-317-7769
View Map
Preferred Drop-Off Time
Between 5PM - 6PM
People to Cook For
40 Adults
Least Favorite Meals
No need to bring vegetarian options, folks aren't really eating those.
Special Instructions
Thank you so much for providing a fresh, ready-to-eat meal for 40 people. Please deliver lunches between 12PM to 1 PM and dinners between 5PM to 6PM to the SOS location at DHS East (3815 Steele, Denver, CO 80205. Please include disposable plates, serving utensils, individual utensils, napkins, and all needed supplies upon delivery. Please also include a complete list of ingredients for each dish. There are no cooking nor refrigeration facilities on site so plan accordingly. Please note: only three (3) volunteers are permitted on-site to serve. Please wear masks, bring sanitizer for yourself, practice social distancing, and be prepared to be screened for COVID19 to protect the neighbors we are serving. If you prefer to send a meal, please consider supporting one of Denver's local restaurants. Thank you SO MUCH for participating in the success of this community-supported pilot program to help keep all Denver's residents safe. Questions? Reach out to the site manager, Andrew DiCarlo, 303-317-7769.
Donations
Donations for Safe Outdoor Space @ DHS East
Donations for Safe Outdoor Space @ DHS East
Margie and Larry Feinberg
Thanks to the great staff at the Montview Boulevard Village.
Petagaye Jolly
For dinner 11/22/2021
Bob and Barb Sample
Welcome to the neighborhood!
A Park Hill neighbor family
Welcome!
Margie Krest
Donated by Conscious Movements Women's Circle
Christy Chandler
Be well and safe
Margie and Larry Feinberg
Elizabeth Feldman
Temple Micah
Lily Reynolds
in the name of Reid Reynolds
Jeff & Joanna Diers
So happy to help and also look forward to offering a meal.
Give a Gift Card
Provide a meal gift card for Safe Outdoor Space @ DHS East.
Calendar
Volunteer to provide help.
Updates
No updates yet
Check back later for updates