Updates
A Message from Brandon
Posted 05/14/2019 by Sarah Sonnier
There aren't enough words to describe the gratitude I feel for all the support my family and I have received over the past eleven weeks. The love of family and friends inspires me to tackle the challenges that each new day brings. There's still a long road ahead, but we are well on our way. Thank you! Brandon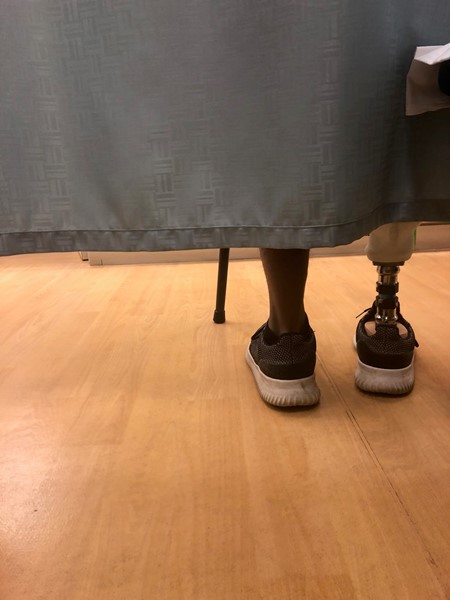 Share
---
New Dates Added
Posted 04/12/2019 by Natalie Lembeck
Hi Sonnier Friends & Fam! First of all, a massive thank you for the meals and support and love you have offered to this family up to this point. I am in awe of the way their community has shown up for them during this crazy time - it's a true testament to who Brandon and Sarah are as people. I suppose it's really no surprise that they are surrounded by such wonderful people. Brandon continues to make steady progress in his recovery but he is still a few weeks out from starting the process of getting a prosthetic. This means that meal deliveries are still coming in really handy and easing a lot of their workload at home. So, with that in mind, we have opened up dates on the meal train through the end of the school year, for those who are interested in volunteering for another meal delivery. Take a look and sign up if you are able. As always, please reach out to me with any questions or if I can help in any way. Much Love, Natalie
Share
---
Back at it!
Posted 03/10/2019 by Sarah Sonnier
It hasn't been easy, but we're ecstatic to report that Brandon was able to get back out to the baseball field with our boys this weekend. Thank you for your continued love and support.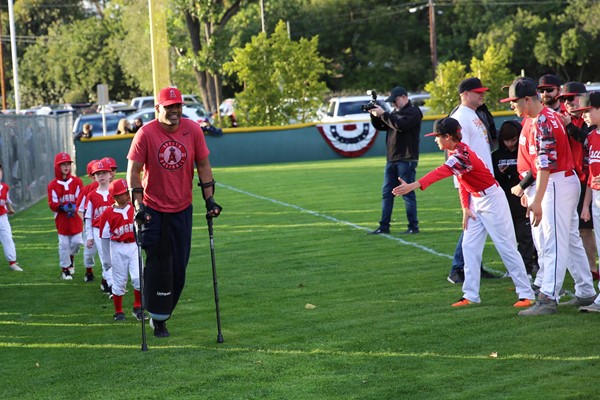 Share
---
Thank you!
Posted 03/07/2019 by Sarah Sonnier
Brandon and I are deeply humbled and unbelievably grateful for the love and support we've received since his accident. Brandon has been home for a week now and we are slowly adjusting to our new normal… and anxiously awaiting his new robot foot (or at least that's what our kids call it)! Thank you for your kindness, generosity, food, flowers, encouragement and laughter. We've needed every bit of it.
Share
---
Brandon is home!
Posted 02/28/2019 by Natalie Lembeck
Friends, I'm so happy to report that Brandon is back home! The family is thrilled to be back together again and they are settling back in to life at home. They continue to send their love and gratitude to all of you for your support. I'll continue to keep you posted as more updates are available. Feel free to reach out to me in the meantime if there's anything I can do. Love, Natalie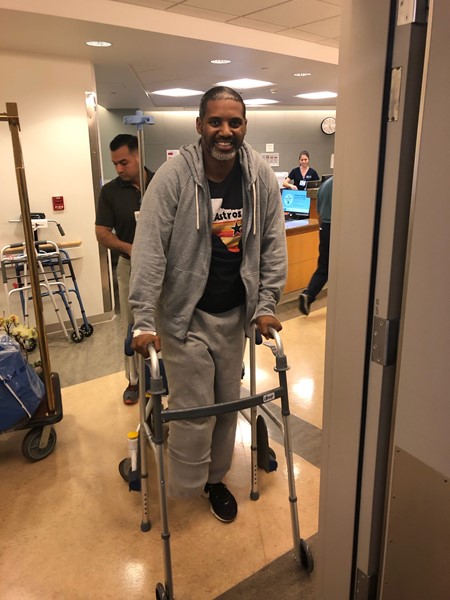 Share
---
Update
Posted 02/27/2019 by Natalie Lembeck
Hi Friends, Brandon was in an accident on Thursday when a stunt went wrong on the set of his TV show. His foot was badly injured and was ultimately removed on Sunday. Aside from this humongous life change, he is going to be ok. The extent of his injuries were so severe that amputation is what Brandon & Sarah wanted. Brandon is young and strong and has a lot of willpower - all signs point to him living a normal life with prostheses - after a long road of therapies and such, of course. They are looking forward to getting home soon, and are working on getting the house ready for Brandon's return, which will hopefully be before the end of the week. It has been an exhausting few days for them but they are going to be ok in the long run. Brandon wants everyone to know that he has received all of your thoughts and well wishes and they mean so much to him. That's all for now. If I can answer any questions or pass along anything to Sarah & Brandon, let me know - I'm happy to help. I'll update again soon. Natalie
Share
---