My Upcoming Help
Here's what you've signed up for. Please view instructions for information about delivery time, drop-off location, preferences, special instructions, and more.
Meal Train
®

for The So Family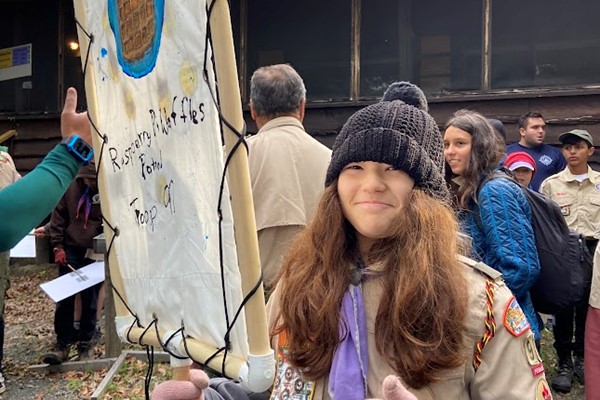 Meal Train
®

for The So Family
Recipient Info
Recipient Info
Meal Drop-Off Location
3 Maggiolo Drive
Pearl River NY
View Map
Preferred Drop-Off Time
6pm-7pm
People to Cook For
3 Adults, 1 Kid
Favorite Meals or Restaurants
Restaurants: Luigi O'Grady's, Munno's, Satir's Palace (Indian Cuisine), Chinese
Special Instructions
The family doesn't have any dietary restrictions and is okay with eating different kinds of cuisine. Rizlene's mom is staying with her and should be included when planning meals. Ben will be home from school on October 20th for a week. He will be back again once the semester is over.
Donations for The So Family
Subha Sujith
Sending many prayers and hugs to Layla
Phi Alpha Delta Binghamton University
PRHS School Counseling Department
Sending well wishes and thoughts!
Shannon Flood
Stay strong Layla!
Pearl River Middle School
Albrecht Family
You are all in our thoughts and prayers.
The Matkovic Family
Stay Strong Layla ♥️ We are praying for you and your family! 🙏
Cathleen Finnican
Sending hugs and prayers for Layla
Charlotte Whelan
Prayers and hugs to Layla and family
Dayna and Andrew Frank & Family
Wishing Layla a speedy recovery
Lincoln Avenue Staff
Keeping Layla in our thoughts and prayers. - Lincoln Avenue Staff
Tracy Panzarella
Your in our thoughts PR High School PTSA
Jesse and Felicia Gliksman
Tigran and family
Wishing Layla speedy recovery!
Vickie Sidle
Stay Strong Layla, wishing you a speedy recovery. We are all praying for you and your family. 🙏❤️
The Rebecca Family
Sending warm thoughts and prayers
Sara and Martin T Donohue,III
Layla, you are a strong girl and this will pass, keeping you in our prayers.
Zyon
Good luck, may God bless you and your family.
Nicole Luparello
Stay strong 🤍
The Brown and Cayenne Family
Grant Reinecke
I don't have much, but I will give what I can. My sister had a brain tumor when I was 13, so I know better than anyhow how rough hospital bills and such can be. Sending love to your family <3
John B Kelly Jnr
You're in our prayers! May Our Lord have mercy!
Susan Wu
I'm hoping for the best for Layla and your family
Ella Ayberk
Sending love and healing energy🙏
Kailyn
Sending thoughts and prayers.
Poholsky Family
Sending positive healing energy!
Genevieve & Donald Kellam
Layla in our devoted prayers
The Gold Family
Layla is in our thoughts and prayers for a full and fast recovery.
The Lieber Family
Your GSHH Techno Teammates are thinking of you and sending positive vibes!
Connie Frawley
Our thoughts and prayers to Layla and family.
Caivano Michael
Prayers are with you and your family for a quick recovery.
Zweigbaum Family
Sending our thoughts and prayers for a fast and complete recovery.
Norum Family
Sending many prayers for Layla and family
The Gelman Family
You are in our prayers for a rapid and complete recovery.
Sarah Stewart
Sending healing wishes to the family.
Colton Family
We love you guys. Our best to Layla as she works thru this.
Dave Ridge
Best wishes for a full recovery
Dan Weisberg
We send you are prayers for a complete recovery.
Grosso Family
Sending you love and wishes for a fast and full recovery soon.
kim Finkelstein
Best wishes to the So family. Speedy recovery for Layla!
Give a Gift Card
Provide a meal gift card for The So Family.
Meal Calendar
Volunteer to provide a meal.