My Upcoming Help
Here's what you've signed up for. Please view instructions for information about delivery time, drop-off location, preferences, special instructions, and more.
Meal Train
®

for Friends supporting Ryan's Recovery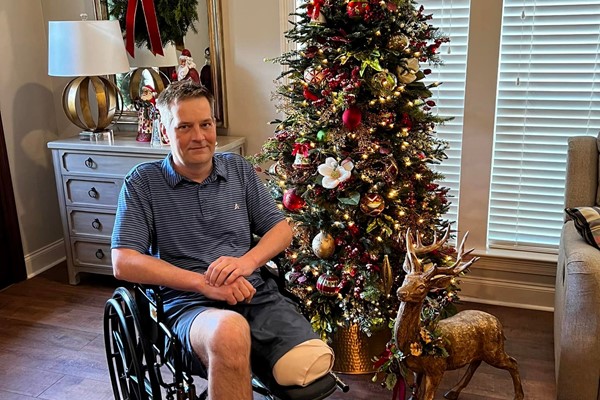 Meal Train
®

for Friends supporting Ryan's Recovery
Recipient Info
Recipient Info
Meal Drop-Off Location
Call or Text for delivery info
Delivery via Waitr or DoorDash Service Area
Baton Rouge Louisiana 70817
225-733-7511225-733-7511
View Map
Preferred Drop-Off Time
6pm CST
People to Cook For
2 Adults
Favorite Meals or Restaurants
Italian is a big hit, but not much goes to waste.
Least Favorite Meals
Ryan says anything with fish he'd pass on.
Special Instructions
While Ryan and Will would love to see you, they respectfully request that we drop off the meals for now or make online donations. Ryan's mobility and several excited dogs (Bella, Bentley and a Buddy) make answering the door difficult to navigate.
Donations
Donations for Friends supporting Ryan's Recovery
Donations for Friends supporting Ryan's Recovery
Heather C Lands
Ryan! You are amazing!
Yolanda Poullard
Sending a virtual hug to you!
Jessica Yi-Penfold
Wish bringing over a homemade meal were easier! Get well soon, Ryan!
Charles and Keith
You are in our thoughts
Chad Adams and family
It's not much but hopefully it can contribute to your renovations or a meal one night. Let me know if you need anything else even if it's just to talk. Much love, Chad
Donis
Your support and caring for others has shown your wonderful character. Love and prayers for you and you family.
Kevin Monroe
My prayers and love are with you.
Ricky Guerrero
You are always in my prayers
Cox SWR HR Team
Know that you are in our thoughts and prayers.
Bonnie Lopez-Crowe
Sending prayers and lots of hugs, You got this!
Christal
Love you my forever and ever fran.
Anna Marsh
I'm praying for a quick recovery for you. I read your story and I'm sorry to hear all you've been though. I'll be thinking of you and your journey as you heal from your surgery.
Portia Taylor
Sending support and love from Atlanta.
D.Savage
You got this Ryan! Sending positive energy your way.
Jim and Ellen Hudson
You got this !! Behind you all the way.
Brenda Harris
Prayers for a quick recovery
Anita Milling
Sending lots of love your way!
Keith Gaubert
Get well soon.
David Deliman
Cheering you on for a speedy recovery!
Rhonda Bouie
Get well soon Ryan. Prayers for your speedy recovery.
Jackie Sonnier
Liking of you and sending hugs & prayers
Debbie Lampenfeld
Sending love!
Traci Johnson
Love ya Ryan praying for your recovery
Jennifer Aldridge
Sorry I can't be there to help in person!
Gretchen and Lee McKinney
We love you. Stay strong Ryan! Praying for your continued healing.
Don Lemoine
Wish you the best Ryan..Don and Lori Lemoine
Give a Gift Card
Provide a meal gift card for Friends supporting Ryan's Recovery.
Meal Calendar
Volunteer to provide a meal.