Updates
Ray's Memorial
Posted Mar 19, 2021 by Sally Santoyo
Please see flyer for Memorial information.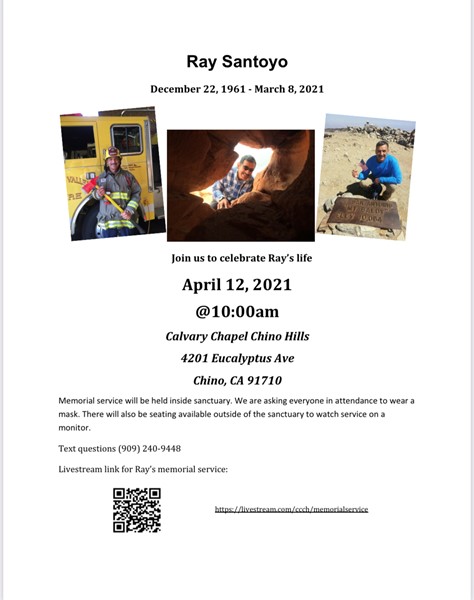 Share
---
Temporary glitch in the system
Posted Mar 15, 2021 by Cindy Bruder Halstead
There was an issue with the gift card and donation portion of this program but it has all been fixed. If you tried to use it before we appoligies for your inconvience. Thank you all for your support and love!
Share
---
Half way
Posted May 8, 2020 by Cindy Bruder Halstead
Ray has had lots of ups and downs. While we are trying to navigate Chemo. This week is better, we think due to better WBC count. At his low 1.6 now up 7.3. His Dr change his Chemo to every other week. This is giving him a week to recover. We see a big difference in his energy with that time. Overall he feels better. With that extend break means his Chemo will last longer. He will continue in this cycle until end of June.
Share
---
Happy Easter !!!
Posted Apr 14, 2020 by Cindy Bruder Halstead
Thank you!! From our Family to yours...
Share
---
Chemo day.....
Posted Apr 7, 2020 by Cindy Bruder Halstead
3rd Chemo treatment today, Cycle 1 will be complete. 1 week off for recovery. Repeat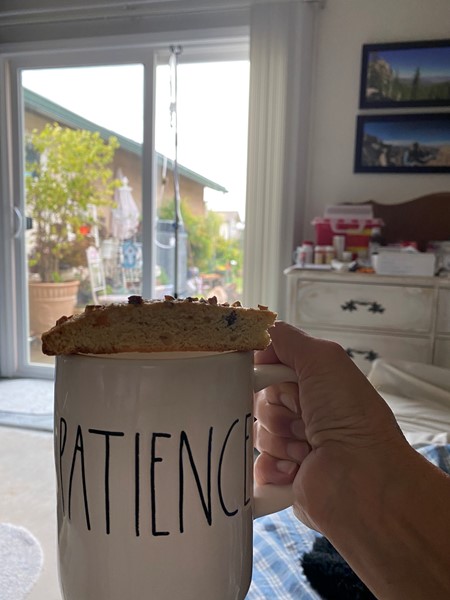 Share
---
Chemo continues
Posted Apr 3, 2020 by Cindy Bruder Halstead
This week Ray finished his second infusion treatment. In someways he was more rested and ready. It still took a really big toll on him. As we come into the weekend we are trying to be ready for the next one. The guys came by to give support and say hi!! Ray wasn't able to see them, but could hear the engine. I snapped this shot so he could enjoy it too. We really appreciate everything you have done for us. Thank you! The Santoyo's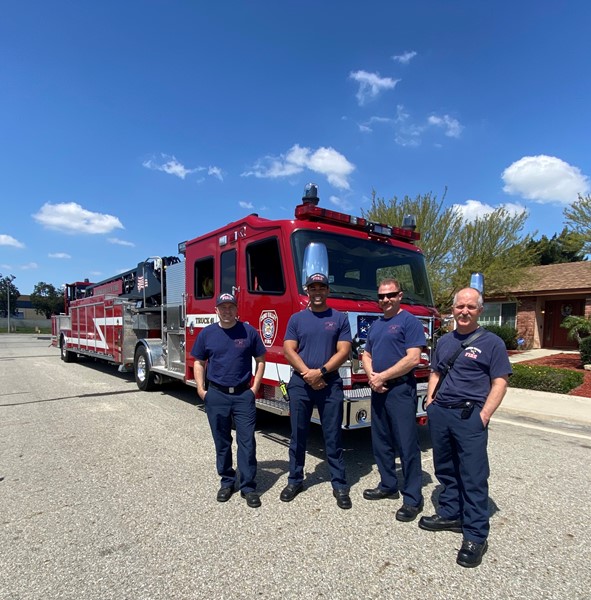 Share
---
Days to take meals have been added
Posted Mar 25, 2020 by Cindy Bruder Halstead
Thank you, thank you, thank you to all of you for the out pour of love. The Santoyo's truly appreciate each and everyone one of you and what you are doing for them. The meals help take that added burden off of them so they can focus on Raymond and his treatments. As you can see I extended the calendar out until the end of May and kept it every other day but added Tuesday. Tuesday is Raymond's treatment day and is a long day for all of them. In a time of such uncertainty you are all so amazing to step outside your box and extend a branch to them. Those of you who have made donations, it is going into an account and being used for Raymond. Those who have sent gift cards they go to their email and can be used on days meals are not being brought in. Again, thank you for all you have done and are doing!
Share
---
1st Day Cemo!!
Posted Mar 24, 2020 by Cindy Bruder Halstead
Well it's been a month since we walked into the ER. We now know what we were hesitant to hear. We are set up and have a routine at home. We have met our Cemo Dr and nurse. We feel grateful for their compassion & knowledge. We start Cemo today March 24, 2020. We want to Thank everyone for the outpouring of love, support & most of all prayers..... We are truly grateful for every little thing.... ❤️ Sally & Ray
Share
---
Happy Saint Patrick's Day a few days late ;)
Posted Mar 19, 2020 by Cindy Bruder Halstead
Thank you for all the love!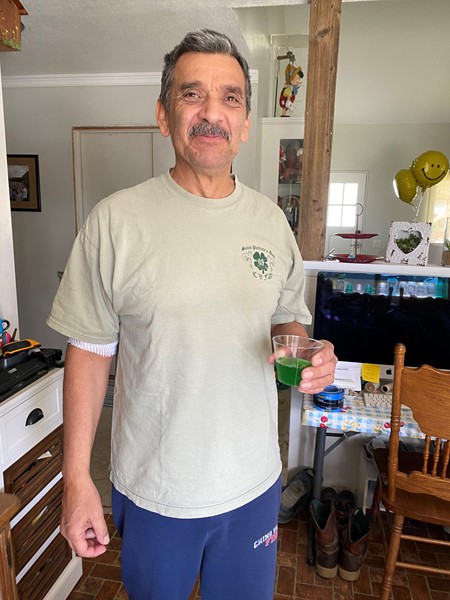 Share
---
Thank you!
Posted Mar 17, 2020 by Cindy Bruder Halstead
Thank you for all your Love and Thoughtfulness. The out pour of love is over whelming. It's the warmth you are sending that gets them through the day. Your amazing meals, gift cards and donations are giving them one less thing to stress about and more time to deal with the day to day of life with cancer. Although they can not return all the texts, emails, cards and phone calls, they are receiving them and appreciate each and everyone of them. In the crazy times everyone is faced with, thank you for taking the time to let them know you are here and that they are not alone. Another thoughtful thing that could be done if anyone wanted to is to drop any essential items off that they may need. Remember they are house bound and cannot go into stores to purchase any of the items. Thank you all for all the love and support! your all amazing!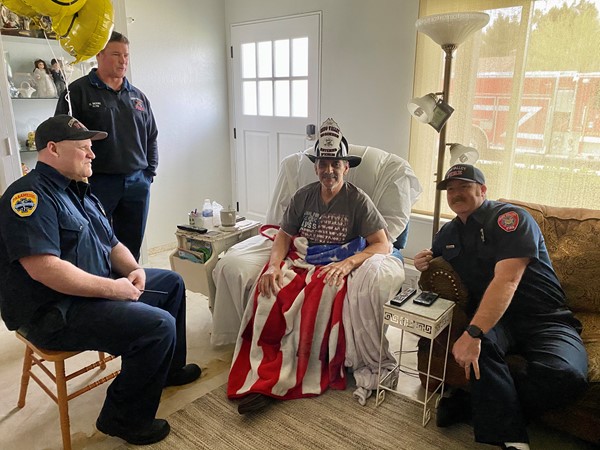 Share
---