My Upcoming Help
Here's what you've signed up for. Please view instructions for information about delivery time, drop-off location, preferences, special instructions, and more.
Meal Train
®

for Heather Ryman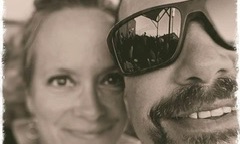 Meal Train
®

for Heather Ryman
Recipient Info
Recipient Info
Allergy or Dietary Restriction
None
Meal Drop-Off Location
10858 Cr 4
Middlebury Indiana
(574) 903-4940
View Map
Preferred Drop-Off Time
4pm
People to Cook For
2 Adults, 2 Kids
Favorite Meals or Restaurants
Tacos Burgers Lasagna Spaghetti Soup Mac and cheese Meals that can be frozen Snacks for the twins Popsicles KFC Enchiladas Kid friendly and simple Chicken nuggets Frozen snacks Pasta Beef roast Gift cards
Special Instructions
Bring things that can last a couple days Bring non perishables Bring any other toiletries you might find helpful for them to have
Donations for Heather Ryman
Lisa Kent
Thinking of you ❤️
Scott and Charity Porter
I remember Danny from high school. His locker was next to me and my bff Damary. Him and his cronies would pick on us but in a good way. alway hilarious but sometimes annoying. Sometimes, when it was just Danny he would turn into this really sweet boy when his cronies weren't around and make sure we were ok. He was always joking around but he was so kind and sweet. I am sad for everyone in the family. I pray everyone finds peace that he is at peace. I know he would want that. Sending positive energy. I can't be there for I am in Florida on vacation. Just know my mine and heart are thinking of you all during this time. Charity
Join this list. Donate now.
Donate
Josh Kent
Danny was always a joy to be around! He will certainly be missed!! So sorry for your loss Heather, and the whole family.
Justin Stearns
Our condolences to your family.
Julie Scott
So very sorry for your loss.
Join this list. Donate now.
Donate
Kristtel Montoya
I'm so sorry for your loss, praying for peace for the family during this difficult time
Paulma & Steve Vargo
Heather I am so sorry for your loss. I can't even imagine. My heart broke in a million pieces when I saw this on fb. I loved seeing your love story evolve throughout the years. He was your everything!! Now you have the greatest Guardian Angel ever. I wish I could take your pain away but I can't. I will be praying for you my friend.
Randy conrad
Love you all
Give a Gift Card
Provide a meal gift card for Heather Ryman .
Meal Calendar
Volunteer to provide a meal.
Updates
No updates yet
Check back later for updates